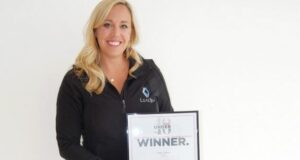 2012 Direct Marketing News 40 Under 40 winner Jenny Vance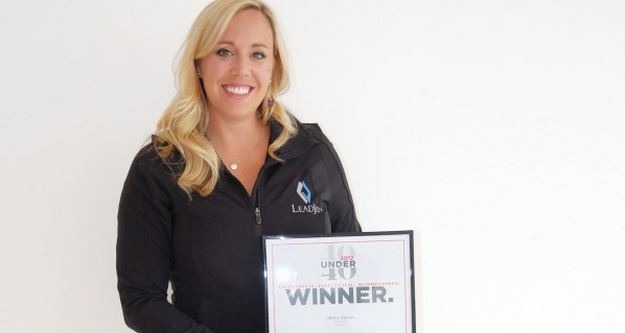 This group of influential young leaders has already left an indelible mark within their organizations and on the industry as a whole. They've launched initiatives that have helped to grow their companies. They've wowed clients with creative or strategic plans. And they've influenced the industry in numerous ways—from product launches to book releases to education and more.
Direct Marketing News has just annonced the 2012 40 under 40 winners. Below is LeadJen's President, Jenny Vance's entry. Check out the full article and read on to be inspired by all the winners and read on to be inspired by 
Jenny Vance, President, LeadJen
Winning Ways: A three-sport athlete at DePauw University, Vance started her working life in sports management and vowed she would do anything but inside sales. Things can often change, however, when one finds a different way to look at them. Jenny found herself doing inside sales at a small company in Indiana and, born competitor that she is, looked to devise an edge. She found one, it worked, and it led her to launch her own lead generation business for sales organizations. One of LeadJen's key clients, First Databank, reports that 43% of appointments set by LeadJen over a three-year period converted to sales. Vance is now adding a social media component that helps clients develop leads through LinkedIn, Facebook, and Twitter.
Words to live by: "A quote by Ralph Waldo Emerson: 'Without ambition one starts nothing. Without work one finishes nothing. The prize will not be sent to you. You have to win it.'"
Good read: "The book I rely on most is the Bible. It provides me with a strong ethical background and helps me as a young business owner."
Good advice: "Find something in everyday life and continually ask the question, 'How can it be better?' Don't be a business owner for the sake of owning a business. Start something you're passionate about."