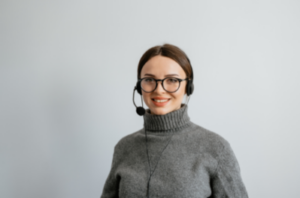 How to Make Cold Calls Work
Wondering how to make cold calls work for your product or service? In today's business world, cold calling is a crucial technique for expanding your client base. Although picking up the phone and calling someone out of the blue feels intimidating, with some practice and preparation, cold calling is a fantastic way to increase business.
No matter how practiced you are, cold calling isn't always easy. Feeling pre-call jitters? Unsure how to make cold calls work? Here are a few tried and true strategies to improve performance and boost your confidence over the phone. With these techniques, you'll soon be turning your cold calls into sales.
How to Make Cold Calls Work
Timing is Everything
Productive cold calling begins with focusing on your prospects. Part of this entails finding a convenient time to pick up the phone and give them a call. After all, your goal is to catch your prospect when they are feeling relaxed and open to a conversation, and not rushed or exhausted.
According to EngageBay the worst times to make sales calls are late Friday afternoon and early Monday morning. This makes a lot of sense, since Friday afternoons are usually characterized by employees itching to get to the weekend, and Monday mornings suffer from groggy and tired employees returning to work.
With this in mind, you might wonder what is the best time to give your prospects a call. Mid-week days like Wednesday and Thursday are productive times to call prospects. If you're not getting an answer, try changing call times and days to mesh with your prospects' schedules, and don't be afraid to leave a voicemail!
Practice Your Tone
Cold calls are hard work. An important aspect of making successful cold calls is to engage your clients with a friendly, enthusiastic, and professional tone. This takes practice, so don't be afraid to ask colleagues or friends to role-play with you so you can get used to pitching your product over the phone.
To boost your confidence, make sure you place calls during a time of day when you have plenty of energy and mental clarity. Although cold calls usually don't necessitate getting into too many details (that part comes later) you still want to be ready to answer any questions your clients may have.
Don't Be Afraid to Use a Script
No one said that cold calling had to be 100% ad-lib. In fact, using a script while you call is helpful in keeping the conversation focused, concise, and professional. It's normal to be nervous before a call, but this can impact your ability to relay information to your prospects and speak in a clear and calm manner.
Scripts are a perfect way to ease yourself into a cold calling routine, but it's still important to let your enthusiasm and confidence shine through. Remember that "you don't have to recite the script line-by-line, but use it as a guide. Your prospect will be able to tell if you're reading the cold-calling script verbatim because you'll sound robotic and inauthentic" (engagebay.com). Try to strike a balance between using the script as a road map, and engaging your clients in a genuine conversation.
Document The Call
You don't need to have a word-for-word replay of each sales call you make. That being said, it's helpful to take notes and write short summaries of calls directly afterwards. This will help you improve your techniques for future calls, and gain insight into some of your challenge-areas.
Additionally, documenting the call will help you remember key details about each client for future reference. Since you'll likely be calling a large number of prospects, it's easy to forget the specific questions each prospect had, or the particular needs each prospect wanted to address. Jot these things down to make your life easier going forward!
Follow Up
Once you've broken the ice with your initial phone call, it's crucial to keep the lines of communication open and follow up immediately with your prospect. Following up might mean sending a quick email, shooting them a text message, or contacting them through social media. No matter which strategy is right for you, prompt follow up makes the difference between an unproductive sales call, and closing the final deal.
The key to successful follow up is to be persistent and not get discouraged. You may have to call back four to five times before you get a response. Just remember that you're there to help your client solve a problem and it's your responsibility to reach out.
Wondering How to Make Cold Calls Work? Use Outsourced Services
Give yourself a leg-up by hiring an outsourced sales development service, and focus on closing the deal instead of digging for leads. At LeadJen, you can expect professional SDRs to select top-notch qualified leads for your company. LeadJen's team is committed to finding the "diamond in the rough," and will tailor their search to fit your specific needs.
With LeadJen, you can pick up the phone with confidence knowing that your prospects are pre-qualified and ready to hear your pitch. Say goodbye to wasted time and awkward conversations and start expanding your business today.