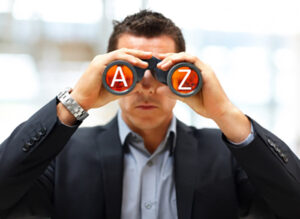 Optimum Prospecting: The Process Really Counts
There are a lot of companies that have an internal Sales Development Representative (SDR) team and are disappointed with the results coming out of that department. Most look to bolster training and show the SDR team how to make more effective use of time and calls, among other things. Others struggle to develop a strategy to increase appointment volume.
The average SDR team makes 4 to 5 touches per hour and most are emails. At LeadJen, we have formulated and implemented a process that has been proven to significantly increase the appointment goals reached, by ensuring volume and never sacrificing the quality of the lead.
1. Clean and Reliable Data – Some companies choose to pay an expensive premium for LinkedIn sales navigator and/or salesloft prospector, however, these tools don't guarantee that the companies are relevant or that the lead is still employed and reachable by phone or email. LeadJen makes sure the data is relevant to a client's specified target market and current. Having a research team that is dedicated to segmenting and verifying every single lead via phone is important in our sales prospecting process.
2. Guaranteed Output – The average SDR rep who is also required to clean their own data only manages 4 to 5 touches per hour. However, since data used by the LeadJen SDR team is accurate and relevant, callers spend less time verifying basic information and therefore increase their calling time. Salesvue, our CRM technology, makes it easy to report outcomes of calls and automatically schedule follow-up activities when voicemails are left. Having a streamlined interface along with an effective integrated call cadence allows the SDR team to easily and effectively make calls and track results. Using the LeadJen process, our SDR team achieves over 15 touches per hour.
3. Full-time versus part-time efforts – Some companies may be paying their SDR team full-time wages but are getting part-time efforts. Essentially, those SDR teams work part-time based on the 4 to 5 touches per hour goal. At LeadJen we understand that it is impossible to ask callers to make 15 outbound touches per hour, 40 hours per week, 50 weeks a year and not expect over 100% turnover. So here, 80% of the staff is part time, working 15 to 30 hours per week. This method eliminates project burn out. In fact, each SDR gets up to two projects if they are working over 20 hours per week so their job isn't as repetitive and they enjoy coming to work each day expecting something new.
Consider this…
Our average tenure for an SDR is 4 years. What's the average tenure of your team?
A team that is dedicated to outbound prospecting needs just that, to be dedicated to outbound prospecting. Having reliable data, a process in place for making calls, and the flexibility to be happy at work is necessary to deliver the types of quantitative results most clients are looking for.