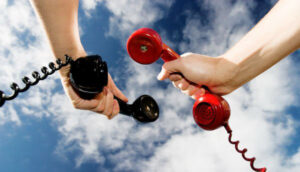 Process vs. telephony metrics in prospecting – 52 weeks of prospecting success
SDR managers often tell me that their team isn't successful. "If I could only listen to some call recordings, I could solve the problem," they say.
They are wrong.
Listening to a call recording is similar to asking a sales team for their most frequent objection. Nine times out of 10, they will tell me the most recent objection, not the most frequent. After altering campaigns in response to this objection, and investing in training to resolve this issue, I find that this may not be the problem at all.
Listening to call recordings can add value AFTER investing in the process. Situational training should be a secondary level of training that can be relevant if there is a strong foundation of performance already in place.
The new trend for lead generation and SDR teams is to get a dialer to pound out calls and boost activity. While some telephony metrics can be useful, they sway heavily towards activity metrics alone. It sounds good on paper to increase outcomes by adding volume, and many managers believe there is a 1:1 relationship. However, scaling a poor process or lack of process can accelerate underlying problems just as easily as it can accelerate success.
This week's 52 Weeks of Prospecting Success video will address:
1.) Activity vs. outcomes data: where should the priority be?
2.) Conversation data and what should it tell me about my team?
As always, please supply your questions and I will make sure to cover those topics in future videos.
Happy calling. Smart prospecting.