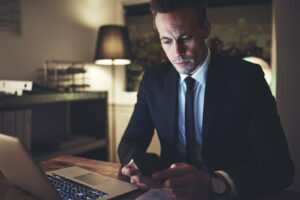 3 Reasons for Outsourcing Sales
What are the reasons for outsourcing sales when your company might already have its own sales team? Today, businesses embrace the solution of outsourcing sales reps. Companies are becoming aware that outsourcing their sales function will help them save money and time. As a business owner, you may not agree that sales outsourcing is the go-to way of saving costs, improving efficiency, and accelerating your organization's growth.
Believe it or not, leveraging this business solution has helped many of your competitors gain a competitive edge. Not just that, an outsourced sales team helps organizations realize their objectives quickly while freeing up their internal resources for other business projects.
Still not convinced about why outsourcing sales will be apt for your business? If so, keep reading because we'll share three reasons why sales outsourcing will be good for your organization.
Reasons for Outsourcing Sales
Access to leading-edge sales enablement tools and technologies
Using cutting-edge sales enablement tools and technologies will help you increase your business's profits. When you outsource sales reps, you'll gain access to the most advanced sales tools and technologies including analytics platforms, artificial intelligence, data science, and more. Your outsourced sales partner will be responsible for analyzing mountains of data points to understand the preferences of your customers. That way, your outsourcing partner will help your internal sales teams improve the performance of their campaigns and satisfy the end-consumers effectively.
Unlock next-level scalability with an outsourced sales team
Firms that have in-house sales teams find it challenging to scale seamlessly. First and foremost, the process of scaling your sales team is costly. If you want to scale your sales staff to match the ever-evolving business trends, you'll require a steady flow of funds. Having such flexibility with a full-time sales team will be challenging for sure. Here's where sales outsourcing comes into play. An outsourced team of sales development reps will bring unmatched flexibility required by businesses. Besides, an experienced outsourced sales team has the expertise required for fulfilling the most demanding sales needs. Additionally, outsourced sales teams understand the fast-paced sales world inside out. That way, they'll always be in a better position to propel sales growth for your business. Even better, the outsourced salesforce will help you minimize the total time it takes to hire, train, and retain internal sales personnel.
Leveraging the sales expertise for propelling big-ticket campaigns
The common benefit of outsourcing sales work is that it'll empower your organization to confidently launch new products even in a testing environment. Most of the time, a business won't have the resource bandwidth to deal with big-ticket product promotions and launch events single-handedly. Here's where a team of outsourced sales specialists will help you navigate even the most challenging sales situation. Some companies even resort to the option of having an outsourced sales team when they need to assess consumer perspectives about a new product.
However, the challenge lies in finding the right outsourcing sales partner for your business. Are you unable to find an outsourced partner that can understand your sales challenges and help you overcome them one by one? Trust LeadJen to help you manage your sales cycle optimally.
The Best Reason for Outsourcing Sales? Results.
We, at LeadJen, follow market intelligence, a proven scientific approach, and battle-tested methodologies to boost revenue for our clients. We serve businesses belonging to different industries such as manufacturing, healthcare, financial services, retail, high tech, and life sciences. Get connected with our team to make sure your sales process is optimized to help you identify and target qualified leads.