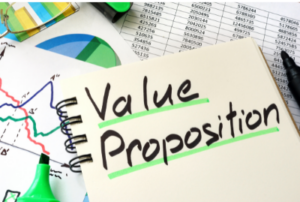 Sales Value Proposition – Everything You Need to Know
Successfully pitching a product to an interested prospect hinges on your ability to communicate the value of what you're selling – a sales value proposition is a great place to start. With so many options on the market, it's imperative to differentiate yourself from the pack and showcase the unique strengths that make your company the perfect fit.
Crafting an effective sales value proposition (SVP) requires striking a balance between providing information, highlighting compatibility, and outlining the distinct solutions your company offers. At the end of the day, you want your SVP to encapsulate what makes your company special and to entice customers to follow through and close the deal.
Common Mistakes in a Sales Value Proposition
For any sales rep, it's normal to make mistakes when delivering an SVP to prospects. Here are a few common miss-steps to avoid when pitching your product:
Going Overboard with Information – Remember, the objective of your SVP is to relay crucial information in a concise and easily digestible manner. Lengthy information-laden pitches will only overwhelm your prospects, and make it more difficult for them to absorb the key points you're trying to convey.

Focusing Too Much on Your Perspective – Pitching a product is partially about relaying your company's strengths, but it's also about describing the advantages your product offers from the customer's point of view. It's tempting to enumerate your company's many excellent qualities, but remember to showcase the benefits of your product from the customer's perspective.

Relying on Generic Scripts – In an article featured on Corporate Visions, Tim Riesterer writes: "taking a formulaic approach will only create formulaic results." This statement summarizes the pitfalls of crafting an SVP from a generic form. Although scripts may be useful when brainstorming SVP structures and organizing key elements, remember that your goal is to demonstrate your company's unique resources and you don't want to blend in with the crowd.

Elements of a Successful Sales Value Proposition
Now that you know what to avoid when creating your SVP, let's talk about what to include in your SVP. Remember, both style and substance influence your SVP's success.
Keep it Clear and Concise – Your SVP should be the epitome of an elevator pitch. Not only do you need to convince your customer of the value your product offers, but you need to provide key details to pique their interest. Additionally, pay attention to the manner in which you deliver your pitch. Try to keep your tone enthusiastic, calm, and clear. You want your customer to feel comfortable continuing a conversation with you, and to see you as a knowledgeable resource for future questions.

Appeal to Your Prospect's Intuition – Making the decision to invest in your company, product, or service should feel like an intuitive choice for your prospect. This ties in with the clarity of your pitch, since you want your company's benefits to be so obvious that your customer feels no doubt your product would be a positive addition to their life.

Address Your Prospect's Needs – Prospects are interested in solving a problem. After all, that's why they've expressed interest in your product! It's helpful to highlight the ways in which your product addresses each customer's particular needs. In other words, speak with your prospect about how their needs fit with your company's strengths. You may also want to reference a few specific needs your business is equipped to address that your prospect may not have previously considered.

Provide Proof of Your Company's Efficacy – It's easy for companies to talk the talk, but you need to demonstrate to your prospect how your company implements the claims you're making. Including some data about customer satisfaction and client retention speaks volumes about the quality of your service. If appropriate, you can direct your prospect to testimonials or reviews that further illuminate your company's performance.

Showcase Your Adaptability – Every prospect you talk with will have a unique set of goals and needs. They'll also probably have a specific budget they need to consider before investing in a product or service. Monetary constraints are a tricky component of onboarding a new prospect. To remedy this, try to emphasize your company's payment plans, scalability, and special offers. Let your prospect know you're willing to work with them to make this partnership possible.

Pitching to the Right Prospects
Part of successfully selling your product to new prospects is being selective about which prospects you pursue. Following up on qualified leads that match your ideal customer profile will be more fruitful than speaking to uninterested parties.
To increase your sales, consider refining your pool of prospects by working with a lead generation service like LeadJen. LeadJen's team of SDRs will consult with your company to assess your ideal customer profile and then use that information to generate a list of qualified leads. This way, you can deliver your sales value proposition to leads who are eager to learn more about the services your company has to offer.
By showcasing your adaptability, providing clear solutions to customer's needs, and speaking with qualified leads, your new sales value proposition is bound to lead your company to a new level of success.