Inside Sales Outsourcing: Benefits of SDR & Outsourcing Sales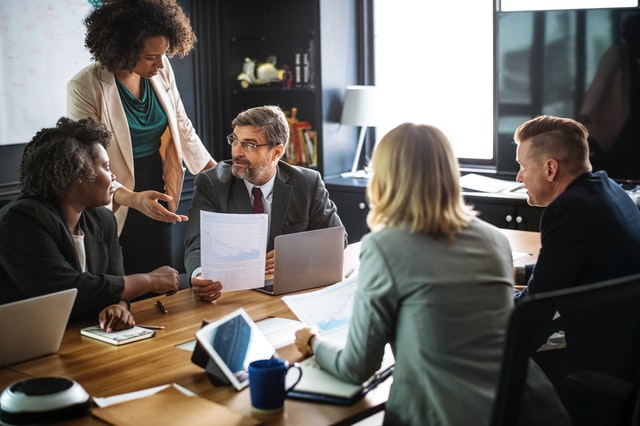 What are SDR Services, and how can they benefit your account? Consider first: profits. Money is the lifeline of any business, or as I have said:
Sales is the lifeline of any business. If you aren't selling, you won't be in business for long!

Geoff Winthrop
It is something I have said ever since we started our outsourced sales company, Acquirent in 2004. At that time the world of sales was changing. The rise of the internet, and a little thing called Google, was changing the way organizations sold their goods and services. No longer was it a necessity for a company to talk with a salesperson if they wanted information on a particular product or service. The paradigm shifted from the sales professional being in a position of power, to the buyer taking that position.
As part of this shift, the roles of a sales professional has changed as well. It has moved from "do it all" model to one of specialization. No longer is a sales professional expected to create a lead list, cold call, set appointments, run appointments, send proposals, follow up on proposals, close business and account manage. Now there are specialties in all of these areas of the sales process and it all starts with an SDR (Sales Development Representative) creating opportunities for their sales team.
The SDR role is critical to creating a consistent and predictable sales pipeline for your organization. Most organizations realize the importance of the position and often they don't feel as if they have the right tools to have a successful and consistent SDR and inside sales department. For those who fall into that camp, many look to reap the benefits of outsourcing their SDR functions. Some of those benefits include:
SDR Services Provides Expertise
If dealing with the complexities of running an SDR or inside sales team is not in your DNA, outsourcing would make a lot of sense.
Speed to Market
Many organizations look to outsource as a means of capitalizing on the speed to market, versus trying to build an inside sales organization from scratch.
Cost Savings of SDR Services
There are many costs that go into building a highly effective SDR program inhouse. By outsourcing your SDR function, many organization recognize significant cost savings as it takes a village as documented in this Fractional Sales Team slide.
Sales Stack Complexity
The sales tech landscape is littered with hundreds of vendors in dozens of categories as documented by Nancy Nardin's Sales Technology Landscape 2019. By outsourcing your SDR services function, your trusted vendor has hopefully installed a set of tools that will eliminate the trial and error you have to go through to get results from your SDR campaign.
Data
You can have the best sales tech stack in their world, but if you don't have highly accurate data to full it…. Your program will stall. The probable is, good data is expensive. By working with an outsourced firm, this is something your company does not need to worry about anymore.
SDR Services Requires Talent
The world has gotten much noisier for your prospective clients and it takes very unique talent to be able to differentiate themselves (and better off…. Your products) from the competition. Many organizations that have access to a shallow talent pool or hiring is not their core competency, find tremendous value in going the outsourced route.
Environment
The life of a full time SDR is tough. Constant rejection is part of everyday life. That is why it is not only important to select the right "people" but to put them in an environment that is positive and allows them to thrive. Most small to mid-sized businesses have a hard time creating this environment.
Flexibility
In some cases, organizations find their SDR needs change throughout the year. It could be tradeshow season or a need for a new product launch, outsourcing helps provide tremendous flexibility without tying your organization to full time headcount.
The role of the Sales Development Representative (SDR) is an important one and it is one that is here to stay. If you are an organization that is looking for expertise and talent without having to spend an exorbitant amount of money, you may want to considering outsourcing your SDR function.
Happy Selling
GW