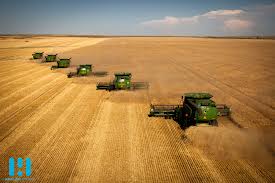 Second Harvest Lead Generation Can Produce Bountiful Yield
Thanksgiving is the traditional finale of the fall season. The weather has cooled, the crops have been harvested, and we celebrate our blessings with family and friends.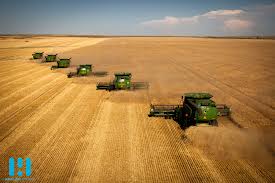 The analogy between the recent harvest celebration and lead generation is both timely and instructive, especially as marketers begin to review past campaigns and plan ways to remarket to prospects who didn't enter the sales funnel the first time.
In lead generation, the first harvest is the most abundant and delivers the richest leads. When cultivating leads for the first time, the projects and budgeted initiatives—the low-hanging fruit—are easier to find.
When done right, a second harvest campaign can drive significant returns, as well. The key is in making the right adjustments to both expectations and campaign tactics.
Read below or see full article via Target Marketing site
Second Harvest Yields
A farmer would never expect to get equal or better yields from his fields during the second harvest, and neither should marketers. Wheat farmers often go back over the fields after the wheat is harvested to bale the left over straw. However, the wheat always will be the main crop. The same is true for lead generation, which sees a similar diminishing return from first to second harvest.
The second harvest can still be a profitable effort. For example, during an initial lead generation campaign, a health informatics company converted 49 percent of unique accounts to appointments, and closed more than half of these for nearly $850,000 in revenue and more than $1 million in additional opportunities in the sales pipeline. Implementing a second harvest campaign to the same dataset, the company's conversion rate was similar—46 percent of unique accounts converted to appointments. The opportunities were fewer, but still generated nearly $11,000 in revenue and an additional $250,000 in forecasted revenue.
Rotating the Crops
Since leads tend to be at varying stages of ripeness during a second harvest (the really ripe leads already entered the sales funnel during the first harvest), marketers must rethink campaign tactics to succeed, particularly messaging and timing.
A good analogy for this is crop rotation. Farmers know that every time they plant the same crop on the same land, the soil quality and crop yield diminishes. They rotate their crops to return appropriate nutrients to the land and balance the soil quality.
Marketers need to do their own crop rotation by changing the campaign strategy and messaging to boost yields. As marketers learn more about contacts during the first harvest—such as what technology they use, which issues they face or who makes the buying decision—messages should be refined and contacts should be segmented to make the remarketing effort even more relevant. A good way to do this is to align case studies that are highly relevant to the contact's industry or existing technology stack.