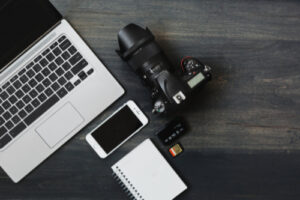 Using Loom Videos In Sales Prospecting
Written by Aaron Cecil
Here's an idea we want you to play around with… Use Loom videos in your sales prospecting efforts.
---
Today, most sales emails are dull and uninspiring, and they don't really compel prospects to respond. In a current environment where most people are bombarded by sales emails all day long, sales leaders, reps and entrepreneurs need to get even more creative with the content they send prospects in order to boost responses and set themselves above the competition. If we're going to reach out to hundreds of leads per month, then we should make sure we're putting our best foot forward — every day.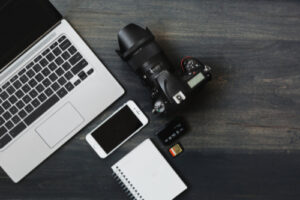 Recently one of our reps took it upon himself to get creative and think outside the box. With some preparation, he developed a 2-minute explainer video to send prospects via cold email outreach or as a follow-up after a phone conversation. He discovered that using video in sales resulted in seamless and effective communication, leading to more qualified leads and conversions over time. In particular, using Loom videos for sales prospecting can yield the kind of results you need.
» Check out the videoHERE.
The Benefits of Sales Prospecting with Video
With this efficient, right-to-the-point personalized Loom video, our rep was able to perfectly convey his message with speed and ease. The Loom video platform allowed him to:
Quickly build rapport by speaking to each prospect through a professionally created

Loom video

.

Explain a complicated and revolutionary value proposition in an engaging medium.

Convey emotion and tone of voice that can't always be communicated through email.

Improve comprehension through easy-to-digest visual messaging.

Increase both reply and conversion rates overall.
Let LeadJen Create Engaging Prospecting Videos to Save You Time and Money
The biggest barriers to creating
sales prospecting videos
are cost, skill and time. Typically, it can cost anywhere from $1,000 to $3,000 and take 10-20 hours for a traditional marketing agency to create a solid prospecting video of this caliber. However, when using Loom for
video prospecting
, it took our rep just 2 to 3 hours to draft the pitch, record the video via his iPhone or computer, and edit the recording. And it cost next to nothing!
Interested in handing off your prospecting efforts to LeadJen, allowing us to
use Loom
to create quality, stand-out videos?
Contact us
today for help creating premium
prospecting videos
that result in qualified leads.