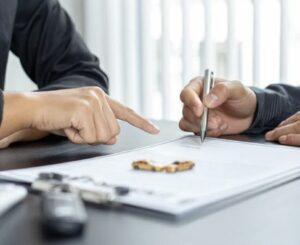 What is Full Funnel Optimization in Sales?
A streamlined sales funnel is a must-have for businesses hoping to expand their client base and reach new prospects. From discovering qualified leads, to closing the deal, to nurturing existing clients, a sales funnel helps track your prospects' progress throughout the buying process.
Wondering how to optimize your sales funnel for the best results? Here's everything you need to know about full funnel optimization for sales.
What is a Sales Funnel?
A sales funnel is a visual representation of the sales process from start to finish. Prospects enter the sales funnel at the top, which is the widest part of the funnel, and filter down to the narrowest part of the funnel at the bottom. As prospects move through the buying process, only a few initial leads will end up making a purchase.
In general, a sales funnel can be broken down into four stages: awareness, interest, evaluation, and action.
Awareness: As the name suggests, the awareness stage of the funnel entails spreading information about your brand to new prospects. The awareness stage relies on marketing platforms like social media, websites, and email campaigns to catch the eye of new prospects.

Interest: Once you have your prospects' attention, it's time to set yourself apart from the competition and build interest in your company. Highlight what makes your company unique, and differentiate yourself from competitors who offer similar services.

Evaluation: During the evaluation stage of the funnel, prospects are seriously considering making a purchase with your company and require slightly more information to seal the deal. Provide prospects with educational materials, product demonstrations, and other educational resources to help them make their final decision.

Action: The action stage occurs when a prospective customer makes the decision to invest in your product. But the funnel doesn't end after the purchase is complete! Existing customers should be nurtured as part of ongoing development.
What is Funnel Optimization?
"Optimizing" a sales funnel entails examining each stage of the funnel and identifying areas that need improvement. The goal is to create a consistent process for moving prospects through the funnel with measurable benchmarks for success. Funnel optimization requires careful analysis of KPIs (key performance indicators) used throughout the sales process. This information is gathered and used to determine which elements of the sales funnel need more TLC.
How Can I Improve My Funnel?
If you want to improve your sales funnel but aren't sure where to start, here are some quick improvements that will have a big impact on your overall success.


Define Your Target Audience
Before you get started with any other optimization strategies, it's important to identify prospects who resonate with your company's mission and products. Defining a target audience helps focus future marketing strategies on a specific group of people.
Reevaluate Landing Pages
A well-designed landing page should be functional, aesthetically pleasing, and offer customers easy navigation throughout the buying process. Without a professional and user-friendly landing page, you're unlikely to convert customers from the "awareness" stage to the "interest" stage. Remember, a landing page is like your digital business card and is many customers' first impression of your company.
Provide Useful Content
Customers know when they are offered first-rate content and when the content is perfunctory. Optimize your funnel by offering prospects valuable content that furthers their knowledge of your brand. Your website, email newsletters, social media posts, and other digital communications should offer prospects unique information about your product, mission, and values.


Write a Clear Call to Action
Eliminate confusion by introducing a clear and concise CTA (call to action) for all customers. Your CTA should be compelling, comprehensive, and succinct.
Working Together with LeadJen to Optimize Your Funnel
At LeadJen, we provide comprehensive business development services to companies of all sizes. From generating qualified leads, to funnel optimization, we are here to help your business soar. Our team uses the latest in sales enablement technology to find qualified leads that are hand-picked to fit your ideal customer profile. Worried about fitting LeadJen into your budget? Our scalable payment options and month-to-month contracts offer customers the flexibility to fit LeadJen into any budget without breaking the bank. Interested in getting started? Contact us today for an initial consultation.