Change in a B2B Environment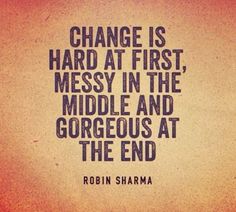 Change comes with the territory.  Within every organization, there is and will always be some kind of change.  Whether it's organizational re ordering, new policy implementation, or introduction of a new tool; change can be unpredictable and can bring a level of uncertainty, especially when it appears a negative consequence to some action.  This is surely not the case with ALL change, but the employees of the company can feel it; directly or indirectly. As a leader in the organization, It is important to learn how to anticipate roadblocks and offer alternatives when moving into a season of change. The way you communicate these key messages is vital. Communicating internally is a very pivotal piece in change management that many forget about when developing the communications plan.
We've faced change here at LeadJen – some planned and some unexpected – and we've found how important it is for leadership to be the example. It seems to us that when upper management gets on the ground floor with employees, it goes a long way. For example, when we implemented a new communication system across the organization and knew that it was important for all employees to adapt to it – we made sure leadership was also using it as often as possible and to make it visible to the team. There is trust and respect that is developed among leadership and staff through aligning in this way and it helps when the person calling for change is viewed as a peer.  Also, the change needs to be communicated in such a way that employees can see and understand that they are not the only ones going through the season of change and that upper management is affected directly and indirectly as well. Lots to think about, but don't be overwhelmed! Here are two key actions to take to ensure smooth adoption in the season of change.
Strategically develop a plan when change is on the horizon, or ASAP when that change is unexpected.  You may not know what the change will be, but there needs to be some kind of general communication process in place that can be executed promptly and tailored to the change when it does happen. When leadership changes happen here at leadjen, we immediately call a meeting and communicate to the team in person the change and the reasons why the change happened. We like to talk about how the change will affect our employees and business as a whole and answer any questions or concerns people may have.  We like to gauge feelings by being able to see those nonverbal cues and help our employee through what they may be feeling at the moment.
Keep the praise going- One thing that may be lost in a season of change is praise for the positive. You must continue to reinforce the positive aspects to your team because more than likely, with a lot of change comes negative feelings from those directly and indirectly affected.  You want to make sure that while you are all going through the change and experiencing it differently, the positive outlook continues to be the bright light at the end of the tunnel, and employees can see that through consistent positive praise and communication. The easiest way to do this is to share your own experience. What did it take for you to understand, accept, and then move into action? Most likely those same things will give your team the clarity they need to.
During any kind of change, major or minute, leadership must make sure that there is an actionable plan in place and that they continue to lead by example. With these two things being acted upon, the transition into new territory will be smoother and less traumatic for all involved.
Author- Destiny Loyd