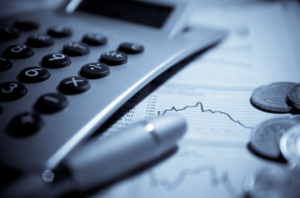 Why Companies Outsource Sales in a Recession
Navigating a recession puts even the strongest companies to the test. In an unpredictable economic landscape, managing your resources is crucial for longevity and success. In order to lessen the financial burden of a recession, many companies choose to outsource certain tasks and needs.
For many, the thought of outsourcing during a recession seems counterintuitive. Why pay more money for a service your in-house team could complete? But outsourcing is actually a wise strategy to save money, time, and improve employee efficiency. Here's what you need to know about why companies outsource during a recession.
What is the Impact of a Recession?
An economic recession impacts businesses in a variety of different ways. Lack of growth and increased financial strain puts business owners in a tough position when it comes to retaining in-house employees. During a recession, unemployment rates rise and businesses have trouble staying afloat as customers experience lower cashflow and spend less overall.
Although a recession is a period of decline, that doesn't mean your business will fail. Outsourcing during a recession is a fantastic way to keep your business running without investing too many resources.
How Will Outsourcing Improve Your Business?
Partnering with an outsourced sales company saves you money, prioritizes your in-house employees, and streamlines workflow.
Lower Cost – Why hire a full-time team when you can outsource tasks instead? Between salary and benefits packages, hiring, training, and maintaining a single employee is a huge expense. Switching to an outsourced team saves money by eliminating the need to hire extra employees. When you partner with an outsourced team, you're only responsible for covering an agreed-upon rate, and often have the flexibility to pause their services if needed.
More Time – During a period of recession, it's common to downsize your team in order to save money. Unfortunately, this forces senior employees to pick up the slack. Saddled with new responsibilities and daily duties, senior employees may feel like they don't have time to focus on their primary job. Outsourcing gives in-house employees a chance to catch up their own work and focus on big-picture projects.
Better Benefits – Employee benefits are often one of the first things to get cut during a recession. Since outsourcing is an alternative to hiring new personnel, your overall expenditure will be lower and current employees might be able to retain their previous benefits packages. Resources that would normally go towards a new hire's salary can now be utilized for maintaining benefits and ensuring current employees are properly compensated for their work.
Greater Expertise – Outsourced business development companies often strive to differentiate themselves from the competition by offering a high level of expertise to their clients. This means that they ensure their employees are highly trained and up-to-date on current trends and strategies. When you partner with an outsourced company, you benefit from the experience, resources, and focus that outsourced employees bring to the job.
How to Find the Right Outsourced Company
Partnering with the right company can make or break the success of your business. Here are a few tips on finding the right outsourced sales development company for your business.
Research: Conduct preliminary research into a company's mission, priorities, and expertise. Make note of their past clients, and read reviews describing their services.

Interview: Once you've established a list of companies you're interested in working with, schedule time to meet with reps to discuss your partnership in more detail. This is a perfect time to discuss contract details, average rates, options for scalability and other essentials.

Communicate: After you've selected a company to partner with, ensure that the channels of communication are open and flow freely. Establish a relationship based on transparency, accountability, and collaboration. This way, you can stay on the same page while navigating the challenges of a recession.
Partnering with LeadJen
At LeadJen, we pride ourselves on our open communication and dedication to clients. LeadJen offers outsourced sales development services to businesses of all sizes, prioritizing individualized lead generation strategies tailored to fit your business goals. Worried about fitting LeadJen into your budget? With scalable outsourcing options and month-to-month payments, we're dedicated to finding a solution that works for you. Contact us today to get started.