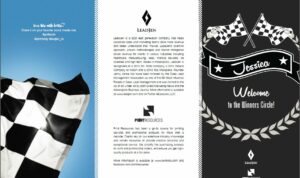 Got Leads? How To Generate Leads From High Impact Direct Mail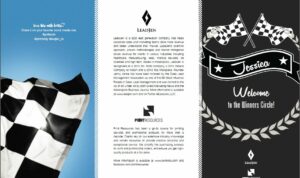 We collaborated with conceptual wizards – Print Resources – to create a unique and relevant direct mail piece for high value prospects combined with methodical follow-up and teleprospecting. To learn more about the plan, design, execution and measurement of this campaign visit the link above.
Did you know…After winning his second race in 1933, Indy 500 winner Louis Meyer requested his go-to drink for a hot day – a glass of cold buttermilk. An executive with what was then the Milk Foundation was so elated when he saw a photograph of the moment in his local newspaper that he vowed to make sure it would be repeated in the coming years. Now we are sharing that traditional with our prospects!
LeadJen and Print Resources are proud to be based out of Indianapolis, Indiana – affectionately known as the Racing Capitol of the World, and home of the Indianapolis 500, "The Greatest Spectacle in Racing".
In excitement for the 2013 Indy 500, we want to share this Milk Bottle tradition with our high value prospects and this package will be landing on their desk today! We are excited to be launching this high impact marketing campaign that prospects both appreciate and can't ignore.