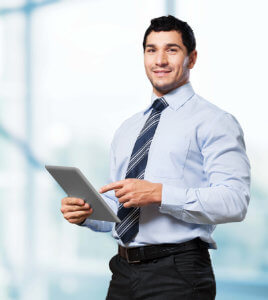 How to Prospect: Lead Nurturing for Business Partners
[et_pb_section bb_built="1″ admin_label="section"][et_pb_row admin_label="row" background_position="top_left" background_repeat="repeat" background_size="initial"][et_pb_column type="4_4″][et_pb_text _builder_version="3.0.76″ background_layout="light" border_style="solid" module_alignment="left"]
How to Prospect: Lead Nurturing for Business Partners
By Aaron Cecil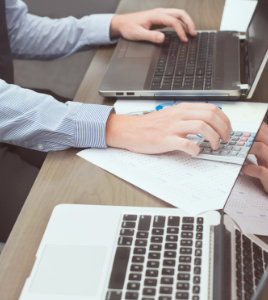 Most business partners that I know are fantastic at closing business, delivering services, and maintaining client relationships. It's amazing! No wonder companies like IBM, Oracle, HP, etc. are relying so much on their partner channels nowadays.
However, most business partners can't generate leads to save their life. Typically, they rely on partners to toss them leads or their idea of marketing/lead generation is a quick fix. Both are insufficient. What happens when your partner stops tossing leads over for a quarter? And, wouldn't it be a nice change if you brought opportunities to your partners every now and again? The reps you work with will start to love you more and ultimately toss even more leads your way.
Also, I want to dismiss the fallacy that I often hear in the IT services space – lead generation is a quick fix and that leads are commodities.
You cannot hire an agency or company and expect quick results in a month or even 3 months. It's a process that requires time. Similar to hiring a sales rep. You wouldn't expect your sales people to ramp up and hit 100% of their quota in month 1-3.  If prospecting were so easy, you wouldn't need to outsource it. Any expectations outside of that are setting everyone up for failure. And, I'm sure there are vendors out there who can provide appointments fast, but they never materialize to anything. Leads are earned delivering the right message to the right person through a talented rep.
We've worked with several business partners to radically transform their approach and create a lead generation machine. A full sales pipeline can solve a lot of problems.
Lead nurturing is not a new approach. However, it's an essential approach for project based organizations like business partners, where you're hunting for immediate needs. The chances of a prospect having a pressing need that you can solve right when you call is slim. However, if you can stay in front of a prospect to plant seeds and position yourself as a thought leader, you'll start to see opportunities come in consistently over time as needs for your services arise.
I'd like to provide a case study from Mindstream Analytics, an Oracle Business Partner. We worked with Mindstream for several years and set 150+ qualified appointments and drove attendees to Mindstream events, such as webinars. This effort lead to $2m+ in sales pipeline.
Like most partners, brand recognition was not a strength, yet they needed a way to expand their reach into new accounts. Once Mindstream entered a new account with one opportunity they typically permeated throughout the account (aka – land and expand approach), thus making 1 new client extremely valuable to the organization from a revenue perspective.
Though semi-skeptical of our team's ability to speak intelligently to a jargon filled industry, MindStream engaged LeadJen to help them generate new opportunities and fill the sales funnel for their reps.
Our goal was to identify accounts that had a certain technology and that weren't already being targeted in order to identify immediate opportunities for services or plant seeds, build brand awareness, and maintain brand awareness in order to stay top of mind when prospects had a need for their services.
LeadJen's team went to work and built a highly targeted list of appropriate accounts and titles that fit MindStream's criteria. From there, we developed a multi-touch cadence that allowed us to be professionally persistent and evoke a response over time,  as well as stay in front of the prospect.
Over time, we started to identify the path of least resistance into new accounts for MindStream. We found 3 paths to success:
A specific message towards a specific vertical (2 in particular) yielded the highest conversion rates on appointments

Prospects who attended webinars were more likely to become customers

The long tail effect of lead nurturing yield results. One closed deal came in 9 months after first contact by LeadJen

I love the partner ecosystem and want to see everyone thrive. I hope this helps!
To view the full MindStream Analytics case study click HERE
Interested a larger, more predictable pipeline? Contact us to talk about outsourcing your lead generation efforts.
[/et_pb_text][/et_pb_column][/et_pb_row][/et_pb_section]