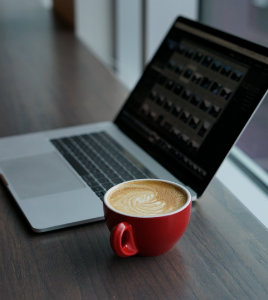 How to Prospect: $700k in pipeline with the Coffee Campaign. A Story from Insidesales.com
[et_pb_section bb_built="1″ admin_label="section"][et_pb_row admin_label="row" background_position="top_left" background_repeat="repeat" background_size="initial"][et_pb_column type="4_4″][et_pb_text _builder_version="3.0.76″ background_layout="light" border_style="solid" module_alignment="left"]
How to Prospect: $700k in pipeline with the Coffee Campaign. A Story from Insidesales.com
By Aaron Cecil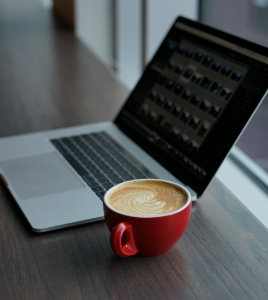 If you're organization does account based marketing, trying to target the C suite, has a finite market, or simply a wish list of target accounts, then connecting with the target contacts there is extremely important. And it's often 50% of the battle.
I recently talked to a company that had a 12-24 month sales cycle. 6 months of that was spent prospecting to an account. 6 months! That's how long it could take them to get in. If there were even able to get in at all.
Kudos to them though for their persistence. They have a finite market so they have to make sure they're reaching each account.
I recently ran across an article by Insidesales.com that I believe is the solution for some of these challenging prospecting situations. It's called the coffee campaign.
The main idea is to run a direct mail campaign to entice prospects with your "swag" and then follow up with a methodical touch point cadence of phone, email, and social.
You can read the full article here. Below are a few highlights:
Scope: 18+ accounts with 3-5 contacts per account
Activity: A swag package with a collection of a hand written note, business card, Starbucks gift card, branded Yeti Tumblr, and call to action. After the package was delivered he would start a follow up cadence of 3 calls, 3 emails, and 3 voicemails.
Results: In 3 months he scheduled 18 meetings, developed $700k+ in sales pipeline and closed $147k.
The results speak for themselves. But looking beyond the results to the feedback was one of the most profound things for me.
People actually enjoyed being prospected to in this way. Please go to the article to read the feedback he received from his prospects.
As salespeople we should take this case study and learn from it. We should be listening to the market here. With all the noise and competition prospects are experiencing we should be creative in our outreach and use methods they actually appreciate.
If you're interested in launching your own coffee campaign, but unsure of how to start, please fill out the form on the right or reach out to our head of sales, Aaron Cecil at aaron.cecil@leadjen.com.
We'll be happy to get you on the right path forward.
[/et_pb_text][/et_pb_column][/et_pb_row][/et_pb_section]