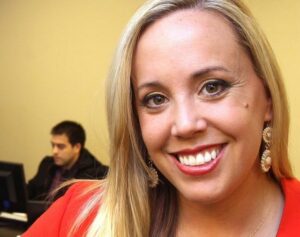 Indianapolis Star's 5 Questions with Jenny Vance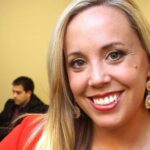 Article written by Jill Phillips
Since launching her career, Jenny Vance has made a name by finding novel ways to use the Internet and social media to help companies increase sales.
In 2004, Vance founded LeadJen, a B2B lead generation and sales company. She has since launched PlanSoon, a networking site, and co-founded Salesvue, a CRM (customer relationship management)software solution company.
She hadn't always intended on a career in inside sales or technology. At one point, she thought she'd be working in sports management. All that changed when she took a chance job with Aprimo, an integrated marketing software and applications company.
"About four months into my first job with Aprimo, I knew that I needed to be in and around the technology space for the rest of my life. It challenges me to learn and gives me energy because of the drive and enthusiasm for innovation."
It was there that Vance developed the idea behind LeadJen.
At age 35, she has received numerous awards, including recently being named by DePauw University as the winner of the Robert C. McDermond Medal for Excellence in Entrepreneurship.
She previously was named one of the 50 Most Influential People in Sales Lead Management and 20 Women to Watch by the Sales Lead Management Association. LeadJen has received a Mira Award from TechPoint and was named one of the 2012 Indiana Companies to Watch.
Vance says that building a successful business doesn't happen over night, or alone.
"Ask for help from those around you. God puts resources in your life for a reason, so use those blessings to help guide you," she said.
Question: How do you define leadership?
Answer: Leaders don't have all the answers. They make others around them feel confident that they can and will find the answers.
Q: What do you know now that you wish you knew 10 years ago?
A: I wish I knew more about the type of stress that gives me energy vs. the type that takes it away. Learning that about myself has allowed me to work with a level of energy I never believed was possible.
Q: What is the defining moment of your career?
A: I think careers are defined by many moments, both good and bad. If it were defined by what has already happened, then I wouldn't be moving forward. I believe that success is always on the horizon regardless of the accomplishments to date.
Q: What will the Indianapolis entrepreneurial scene look like in 10 years?
A: With the focus of MTech (a new marketing initiative), we are well-positioned to establish a culture of marketing technology expertise. This will help build Indiana's national presence and economic strength, and will recruit new businesses and jobs to our community.
Q: What is the one best piece of sales advice that you would share with an aspiring young salesperson?
A: Don't be afraid to set candid milestones and be prepared to walk away if the deal doesn't make fiscal sense for both parties. If done in a professional way, then you will still have the opportunity to work together when it makes fiscal sense for everyone.