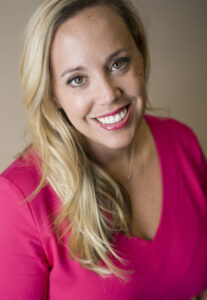 SLMA Radio: How to take lead generation in-house and achieve measurable results

Host Jim Obermayer interviews Jenny Vance, co-founder and president of LeadJen and tackle subjects such as:
Why do internal lead generation staffs so often fail?
What kind of process needs to be in place to improve the outcomes of lead generation?
What kind of technology ( telephone solutions, data analysis, etc.) need to be in place for a lead generation team to succeed?
What are the fundamentals lead generation teams?
How do you know when you have quality data and what should you do with it?
After building internally, what ongoing training is needed
via our friends at SLMA
About Jenny Vance
Co-founder and president, LeadJen

Jenny Vance is one of the leading women entrepreneurs in Indianapolis. She is the founder of LeadJen, a lead generation company, which she has grown to nearly 100 employees serving hundreds of companies across the United States, ranging from start-ups to Fortune 500. She also is co-founder of Salesvue, a CRM software solution.
Jenny has received numerous awards. For three consecutive years, she was honored by the Sales Lead Management Association (SLMA) as one of the 50 Most Influential People in Sales Lead Management. She also was recognized by SLMA as one of 20 Women to Watch. Direct Marketing News and the Indianapolis Business Journal named Jenny to their 40 Under 40 lists, and she received the McDermond Medal for Excellence in Entrepreneurship in 2013. LeadJen was named a Mira Award winner by TechPoint in 2013 and was recognized as one of the 2012 Indiana Companies to Watch.
Jenny received her bachelor's degree from DePauw University, where she was a Management Fellow. She is an active member of the Entrepreneur's Organization, serving as president of the Indiana chapter. She also is the founder of the Indiana chapter of The American Association of Inside Sales Professionals (AA-ISP) and an active member of the National Association of Women Business Owners.