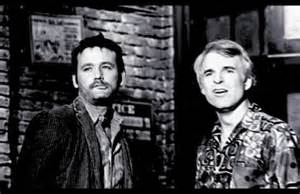 What the heck is that?!
Lead Generation Communication Best Practices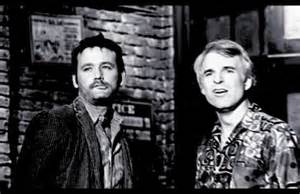 By Mary Klene
If you're in the business of B2B lead generation marketing or prospecting, how many voice mails do you leave a day? How many emails do you send? Do you get answers to either of them?
To succeed with getting inbound return phone calls or emails when making cold calls and sending emails, your messaging is vital and needs to be one of your best practices. It's not just the message contained in the words that is so important, it's how you sound within that message, your intonation and your relatability. When you leave a voice mail, do you find yourself just reading the message as it's written, or do you inject your personality in it? I'm not saying you should be loud and over the top. Think back to being in school when we all had to read something out loud. Remember groaning inwardly when it came time for the kid who did not read very well to read his portion? You sat there, prompting them, hoping they would just get it over with. It was painful to listen to. When you're leaving a message for someone, you don't want to be that kid.
It's important to practice what you're reading, not just read it as you're leaving the message.
Say it out loud.
Read it to someone else.
Call yourself and leave a voice message so you can hear it. When you listen to it, think about how you sound and how you could have made it so much better by using inflection in a certain phrase, or where you're pausing, or how you word something.
I'll never forget a great example of this done by a couple of very famous comedians, Steve Martin and Bill Murray. They used a simple phrase, "What the hell is that?" and said it over and over multiple times, using a different emphasis on the words each time. Amazingly, each time they said it, the question had a different meaning.
Be confident and upbeat. If you sound bored, your listener will be also, and you'll never receive a call back. Don't be afraid to put your personality in it. Your prospect will appreciate it and respond to it. You'll be able to convert that interaction to a sale. I have had instances where I left a message for a very high level executive and got a return call within 10 minutes or less. When I talked with that person, they said, "I don't know why I called you back because I get these calls at least 50 times a day but something about your message got to me."
The same principles apply to your emails. Yes, you have to get the important points across in your message, but personalize it a little and make it sound like you're having a conversation with them. Look at the words and the phrasing. Does it immediately put the reader on the defensive?  Is it cold and not relatable? Are you asking for an appointment? When I read an email, I hear that person speaking to me as I read it. I characterize them in my head. If it doesn't get my attention, I don't read it and I click delete.
Let the reader know up front you want to talk to them, what it's about and how long it's going to take.
Call them to action when you end the message by asking them to let you know a time that's convenient for them.
If you're not sure they're the right contact, ask them to let you know that, too, so you don't continue to try to contact them.
Your leads will appreciate your respect for their time, and you will get responses.
Before you make your next prospecting phone call or send your next email, consider the message. Don't diminish the important parts of the message, but see how you can change it up a little to make it more personable. Your prospects will appreciate it and you should start to see results. Make your messaging a best practice so you can convert a higher proportion of your leads into appointments.