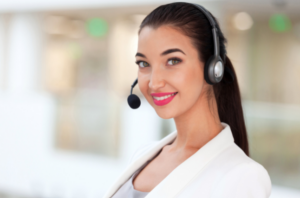 Understanding the Sales Follow-Up Timeline
In today's competitive and consumer-oriented marketplace, part of an effective sales strategy is providing a personalized experience for your client. When creating your sales follow-up timeline, it's crucial to nurture client relationships and prioritize communication.
If you've had your initial meeting and are wondering how to follow-up, we're here to help. From active follow-up strategies to secure the sale, to post-sale contact to keep the lines of communication open, here are our top tips for sales success.
Sales Follow-Up Strategies to Secure Deals
Sales are about more than just first impressions: "many salespeople and marketers make the mistake of crafting a perfect sales email, holding a great meeting, or running a fantastic product demo, and then sitting back and doing nothing" (blog.hubspot.com).
Think of making a sale as part of a process rather than a single event. With this mindset, it's easy to see why following-up with prospective clients is so important.
Use Multiple Communication Methods – Whether you text, call, or email, contacting a prospect through various avenues increases your chance of receiving a response. Sometimes overfull inboxes or maxed-out voicemails can overwhelm clients and "according to Harvard Business Review, professionals have on average over 200 emails in their inbox at any one time" (blog.hubspot.com).
Avoid getting lost in the shuffle by using all the resources available to you. Already sent an email? Give them a call and vice versa!
Pay Attention to Timing – This may seem like obvious advice, but the last thing you want to do is annoy your prospective client. Create a schedule for communication and space out your client contact. This way, you'll maintain open communication without overwhelming your prospect or flooding their inbox with messages.
Offer Educational Resources – Get creative and offer your clients follow-up information about your product or service. Provide videos, reading material, and demonstrations to pique their interest and answer any lingering questions. Make sure your prospects know they can reach out to you at any time with questions or concerns.
Lay the Groundwork for the Next Steps – Make sure you clearly articulate what the next steps might be if a client decides to move forward with your product. Not only does this provide your prospect with the basic information they need to make a decision, it also ensures that you're openly communicating about your company's expectations and requirements.
Sales Follow-Up After a Sale
Congratulations! You've made the sale! It's time to relax and unwind right? Not quite. Research shows that the overwhelming majority of sales come from existing clients rather than new prospects, and "selling to a new client cost five to 25 times more than to an existing client, according to the Harvard Business Review" (bdc.ca). This means that maintaining your relationship with a client is even more important than securing the deal in the first place.
So how do you stay in touch after a sale?
Check-In Afterwards – Circle back to your client about a week after you close the deal and see how your product is working for them. Make sure you address any concerns they might have, and receive any feedback they have to offer.
Send a Thank You Note – Thank you notes are an underrated gesture of gratitude. A simple card, email, or even text makes a huge difference in strengthening your customer's regard for you and your company. Thank you notes should be short, sweet, and genuine. Let your client know how much you appreciate their business, but don't belabor the point.
Maintain Communication – Stay in touch with your client even when you're not trying to "sell" them something. Offer them resources about new products, offers, and deals. Keep tabs on their experience with your product and offer customer support and upgrades if applicable.
Ask for Referrals – One of the best ways to gain new business is through word-of-mouth referrals. If you have a solid professional relationship with a client, ask them to recommend your product or service to friends and connections in the industry.
Finding Your Ideal Clients
You've made the sale, followed-up, and asked for referrals, but you still aren't expanding your client base. Need help acquiring new prospects?
Instead of shouldering sales reps with cold calls and lead research, consider using a lead generation service to tackle part of the burden. At LeadJen, you can expect professional SDR services catered to your company's specific needs. LeadJen provides clients with a list of qualified leads that adhere to your ideal client profile. With flexible payment options and quick lead generation results, Contact us today for more information about our services.
With a list of qualified leads, you'll increase your chances of finding long-term clients and give your sales reps the opportunities they deserve. With some attentive follow-ups, continued education, and open communication, you'll be in the best position to maintain client relationships for years to come. Now it's time to seal the deal!