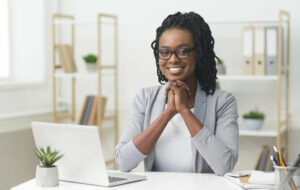 Does Outsourcing SDRs Reduce My Team's Burnout?
Your salespeople work day in and day out under immense pressure to meet their quotas and accelerate your organization's growth. To help kickstart your business growth, your sales team will have to work with patience and perseverance every day. Additionally, a sales team may even be pushed to punch above its weight for boosting your company's revenue in some situations. SDRs can help fill this gap and prevent your primary salespeople from experiencing burnout.
Besides having quotas to fill, your team will also have to keep tabs on the constantly changing sales metrics. Let's not forget the tons of rejections that salespeople have to face despite giving their best shot. That's exactly why the job of salespeople has a high turnover rate.
Even worse, you may not know that your salespeople could be burning themselves out in the thick of things. In this blog, we'll explain how outsourcing SDRs is an ideal solution to preventing your sales team's burnout. First, let's discover what burnout is and the reasons that lead to it.
What is burnout and why does it happen?
A sales team will burn out when it gives a negative response to a physically and emotionally demanding situation. Burnouts may not be caused by a specific thing, though. Instead, burnout may happen because of a buildup of a range of factors and circumstances. Some of the common reasons that lead to burnouts include:
A mind-boggling to-do list
Conflict in terms of job roles with coworkers
Lack of coaching and mentorship
Ineffective sales enablement tools
A handful of rewards and incentives
Little or no positive feedback
No decision-making responsibilities
While your sales team is responsible for keeping itself motivated at all times, it's also your responsibility as a sales leader to nip these burnouts in the bud.
Besides, the cost of managing a high-burnout and high-turnover sales team can slow down your business growth. Let's admit it: A team of unhappy salespeople won't be able to prospect, communicate, and deliver high ROI effectively. Last, an unhappy sales team will also contribute to building a negative culture at your organization.
Turning a blind eye to the struggles and challenges of your sales team isn't a solution. You have to take a concrete step toward addressing the issues causing burnout. Reducing the workload of your sales team is a proven way of helping it work effectively without getting exhausted. Bringing outsourced SDRs on board is an ideal way of reducing the workload of your sales team.
Outsourced SDRs help prevent your sales team from experiencing burnout
If salespeople are busy doing prospecting and qualifying a lead, then they won't have the time and focus to close deals. On top of that, a study reveals that prospecting is one of the hardest sales processes that a sales team has to do.
Successful selling is all about numbers. As far as prospecting goes, you should delegate the work to outsourced SDRs. Once you have outsourced sales development reps in your corner, your sales team will be free to take up strategic initiatives that'll help it close new deals faster. Once you delegate your prospecting work to a team of outsourced SDRs, you'll reduce the workload of your sales personnel and save them from burnout.
Once you've outsourced a team of SDRs who have the experience and expertise of working on big accounts, you'll save your sales team's time otherwise spent doing entry-level tasks. These tasks include cold-calling, generating leads, doing prequalification, scheduling appointments, and more. Instead, your team will be free to focus on refining your buyer persona, drilling down your target audience's pain points, giving successful product demos, and negotiating contacts.
Most organizations have outsourced the SDR work to sales agencies. Outsourced sales reps have the responsibility to fill up your sales pipeline, which is a time-consuming and demanding task. However, the success of outsourcing SDRs squarely depends on the expertise of your sales outsourcing partner.
When you're looking for a reliable sales outsourcing partner to free the workload of your sales team, it comes down to LeadJen.
Finding a strategic sales outsourcing partner with LeadJen
Most B2B companies are turning to LeadJen for handling routine prospecting jobs effectively. Organizations that have teamed with LeadJen have already freed up their AEs and sales personnel successfully. This way, sales teams are able to channelize their attention toward closing deals instead of wasting time on reaching out to prospects.
LeadJen has a team of SDRs who have years of experience in helping organizations improve their sales growth. These outsourced SDRs will be an extension of your in-house sales team and will help optimize your prospecting and selling processes. Connect with a LeadJen sales rep today and discover how outsourcing sales will help you generate leads that'll grow your sales pipeline.