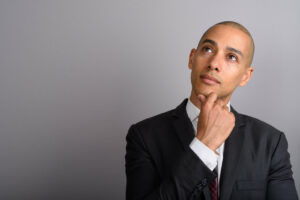 Managing Your Sales Team's Mental Health During COVID-19
Uncertainty gives rise to anxiety, and we're living in an incredibly uncertain period – a study revealed that 42 percent of global employees have experienced a sharp drop in mental health since the COVID-19 pandemic began, and sales teams have been affected just as much as the rest of us.
As a sales leader, what can you do to support the mental health of your team in these challenging times? This question has given sales managers and business leaders sleepless nights. That's why we share some concrete action points that you can follow for improving your sales team's mental health.
By following these action points, your salespeople will know that it's okay to not feel okay. Eventually, internalizing these points will help your sales team build the resilience, mental health, and EQ required to power through a challenging quarter or month.
Helping sales staff to adapt to the new normal effectively
Not everyone on your sales team will be able to adapt to the new work-from-home policy effectively. However, having your team follow work-from-home guidelines is an absolute must to ensure business continuity and team safety during the pandemic and even after it.
For most employees, remote work culture wasn't new. Some salespeople weren't used to working with this new model, though. By and large, new work-from-home policies were helpful at keeping employees safe—nonetheless, these policies also affected the mental health of salespeople who were in client-facing roles. As a social creature, you know the importance of seeing and talking with your co-workers and clients. An active office life helps employees contribute to their success. Gartner's recent study seconds this claim; in the study, Gartner claims that different personalities within your sales team have their weakness, strengths, and skillsets.
For example, few salespeople who favored relationships were put into a situation where they weren't able to communicate face to face with clients and co-workers. Losing meaningful relationships created a solid impact on salespeople who prioritized relationships. The loss of physical touch even led to low work motivation.
That's why you should stay in touch with your sales team. This way, you'll make sure your team is motivated and happy and will easily adapt to new working conditions. While you may not be able to meet your salespeople in person, you may plan regular Skype and Slack calls for sharing updates and news about the office and work so that employees will feel that they're in the office.
Ensuring your sales team remains productive and safe
Your sales team is used to the regular hustle and bustle at work. However, the sudden and dramatic change to a remote working ecosystem may get challenging. This challenge arises because of the fact that salespeople will have to carve a brand-new routine and understand how new sales enablement tech for collaboration and communication works.
Besides your salespeople, your sales processes should also seamlessly adapt to the new normal. Keeping your salespeople engaged and motivated requires following a different approach. Changing your workflows and sales training processes may seem daunting. However, as a sales leader, you'll have to shoulder the responsibility to keep your team safe and develop effective remote-working policies; additionally, you'll even have to make sure that these policies are communicated clearly.
In these tough times, you should advise your sales team to follow government guidelines and do whatever is required to stay away from harm. Make sure that your sales team knows that how important it is to follow these policies in letter and spirit. Getting your remote work environment established and running is fast and simple. However, expect your sales pipeline's volume to be incredibly volatile till the time the pandemic gets over. Make sure your team also knows that it's completely okay if the pipeline volume isn't the way you had planned. Communicate to your team that you have a way of weathering the storm and you all will definitely weather the storm and come out stronger.
Overcoming COVID-19 sales challenge with a trusted sales partner
During the pandemic and after it, your business will have to make sure its sales department is prepared for experiencing long-term effects of the virus on its pipeline. Dodging the pandemic's after-effects on your sales pipeline may get challenging for most businesses. In that case, businesses should have a trusted sales partner in their corner.
Here's where an outsourced sales agency comes into play. An outsourced sales partner will have the required expertise and experience in helping your business navigate the COVID-19 sales challenges effectively.
LeadJen is a trusted sales partner that has access to advanced sales enablement tools and collaboration technology. With cutting-edge sales technologies, your business's sales pipeline will remain unaffected by COVID-19 for the most part during and after the pandemic. Get connected with our sales experts and get ready to enable your sales department to power through these challenging times with confidence.