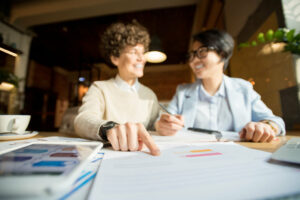 Sales Territories: Considerations for Hiring a Regional Sales Team
A sales territory is important for increasing sales, providing a large customer base, and boosting your sales team's morale. However, sales territories can get out of balance easily because of two factors. First, you have an underserviced territory where your sales team isn't active and your leads will start going to your competitors. Secondly, the territory is over-serviced where many regional salespeople service a small area, skyrocketing the costs.
That's why having a strong regional sales team is important. A team of experienced regional sales reps will help your company boost sales and market share in a specific geography. However, hiring a regional sales team has its challenges. In this blog, we'll discover the top three things to keep in mind before hiring a regional sales team. Before that, let's discover why it's important to have a regional sales team.
Why should you have a regional sales team?
A team of regional sales staff will help you expand your market share to new geographies for starters. Here are the top two advantages of having an individual regional sales team.
Improving coverage at reduced costs
Every sales organization has two chief goals: First, maximize the amount of time spent by sales reps; second, ensure that the sales force sells the right service or product to the right prospect. When you have a regional sales team, you'll balance workloads effectively, provide greater earning potential, improve the staff's morale, and deliver greater career satisfaction. That way, your sales personnel will be motivated which will lead to more sales and lower staff turnover. A regional sales team will effectively map territory to optimize routes, reduce travel costs, enhance fuel efficiency, and grow the number of customers your sales team can serve.
Delegating work through territorial hierarchies
When you build a regional sales team, you'll have the opportunity to establish territorial hierarchies. With these hierarchies in place, you'll enable your sales teams to collaborate effectively. Besides, well-defined territorial hierarchies help sales managers delegate more effectively. A territorial hierarchy will help you get an incredible degree of visibility into your team's assigned territories and see the workload of every rep quickly.
You know the importance of having a regional sales squad, but how do you build your team? Up next, let's discover the top things you should keep in mind before hiring your sales team.
Three things to keep in mind before hiring a regional sales team
Most managers find regional sales reps by key phrases or terms, but that's so old school. When it comes to finding a sales rep, you should search by industry. Sometimes you may think that certain industries will never require a regional sales team, but that's where you're missing the point. There are some industries that offer regional sales reps, and you can start your search with healthcare and manufacturing industries. To help you get started with hiring your sales team, you should look for reps with the following attributes and skills.
Communicating effectively and traveling extensively
Regional sales reps are important for helping your business increase its sales. The boost in your business sales will happen when your reps will service customers better in their specific regions. That's why a regional sales rep will be required to communicate effectively with strangers who are your business's target audience. Recommending the best way of selling your offerings is also an important part of a sales rep's work. Besides communicating effectively with strangers, a regional sales rep should be ready to travel extensively to meet prospects located in a specific region.
Having sales enablement capabilities
Talking with prospects is just one aspect of the job of a regional sales rep. Sales success is decided by lightning-fast execution of sales activities. Your field sales reps should be equipped to execute different sales activities that'll help the team close more deals fast. Put simply, your field executives should be capable to execute small sales tasks that'll eventually help them close deals; these small tasks come under sales enablement.
Being willing to learn about your offerings
A regional sales rep should be willing to learn new things about your products or services every day. Your sales team should have an insatiable hunger to know more about your company's offerings. That way, they'll be able to even give live demos of your product. Demos are one of the best ways for companies to initiate the sales process of their B2B service or product. As regional sales reps spend a massive chunk of their time speaking with prospects in person or online, they should even feel confident showing off your offerings. Sometimes prospects may get interested in your company's product or service to the extent that they want to see it in action. That's where your field executives must demonstrate knowledge about your product and should confidently navigate the targeted audience via your product's live environment.
Final thoughts
You know why it's important for your growing business to have a regional sales team. Having a sales team will help you identify and manage sales territories better. Besides, we've shared three points that you should keep in mind before hiring regional sales reps. In the end, your sales team's ultimate goal should be to help your organization scale in a particular geography.
LeadJen hires sales teams solely within the United States, and matches our best fits with your team to ensure that conversations stay true to the location you're calling into. Contact us today to learn more about our services.