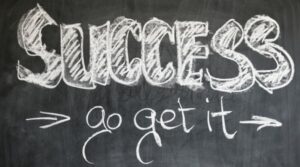 Setting up Your SDR Team for Success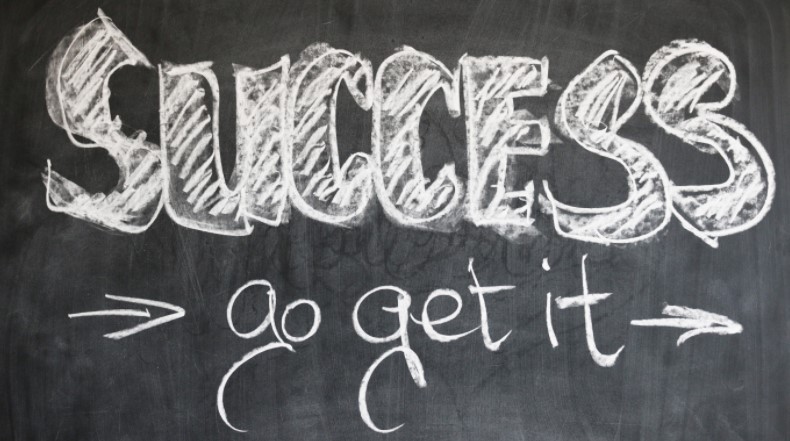 How can managers set up their SDR Team (sales development team) for success?
When you think of an SDR team, you should see it as an indispensable part of an efficient revenue generating machine. If your team isn't performing at peak levels, or if you don't have one, your organization is missing valuable sales opportunities to your competitors.
Here are a few things you must do to set up your SDR team for success.
Compile Highly Targeted Leads
Leads are the foundation of success. If your team is not calling the right people, then their chances for success are almost zero. It's crucial that your list contains individuals with whom your solution will most likely resonate.
The more focused you can get with your list the better off you are. Don't target individuals from all industries who operate in a finance function with a company size of more than 100 employees. Instead, get more focused and granular. For instance, target directors of FP&A at retail companies with between 100 and 250 employees.
Knowing that you need a highly targeted list is just the beginning. Now you need to have a sourcing tool to build out the list. Remember that you will be relying on this tool to support your SDR team's efforts. So, it must supply highly accurate and reliable data. If the quality of the data is questionable, your team will waste time calling the wrong contacts or not reaching anyone at all.
Here at LeadJen, we use ZoomInfo. A leading B2B contact database provider, ZoomInfo provides access to more than direct dials and email addresses. The service also delivers detailed information about your prospects including web mentions, employment history, contact information, and direct access to their colleagues.
Deliver Effective Messaging
Now that you have a targeted list containing accurate and reliable data, it's time to put together your prospecting playbook. That work begins by figuring out what your team is going to say to the people on your list. Ideally, your message should be as hyper-targeted as your list. And, it should be constructed so that it captures the attention of your prospects.
Much of the work that goes into assembling your playbook involves identifying the pains of your ideal client or customer and identifying value propositions that will capture the attention of that client or customer. Once you have those two things in place, only then can you start a discussion about "Why now?" and "Why us?" After this work is done, you can create the scripts and templates you need.
The last part of your playbook details the ways you want to communicate your message. You may want to reach out to prospects through calls, emails, social networking, or all these channels. Because the scheduling of touchpoints is crucial, at LeadJen we focus a lot of effort on getting the messaging cadence right. This is where it all comes together. For instance, you might send an email on day one, make a call on day three, make a social touch on day four, send another email on day five, and so on.
Contact us if you'd like a sample of our prospecting playbook.
Deploy Activity & Talent
Of course, every member of the SDR team must have a goal. Once that goal is set, you can reverse engineer that to determine the level of activity necessary for the team members to reach their goal. This is where the volume of leads and the sales cadence comes into play. So, if a rep's goal is 10 meetings a month, they might need 250 highly targeted leads. Then they will have to initiate the touchpoints as detailed in the messaging playbook.
Executing the playbook depends on having the right talent in place. Unfortunately, SDR team member turnover is high. What we do to keep turnover low is hire individuals with previous sales and marketing expertise who are eager to build a career in sales. To support their growth, we've set up career paths that typically don't exist for traditional SDR teams.
Check out this video of LeadJen President, Geoff Winthrop, discussing the way we recruit talent.
Enhance the Tech Stack
There is a virtually limitless quantity of sales enablement tools that an SDR team can use. The selection of a tool should be based on how well it enables team leaders to optimize and streamline processes.
You can't optimize what you can't measure. So, the tool needs to be able to produce reports that enable leaders to determine what's working and what's not working. Using these reports, leaders can focus on making adjustments and improvements at any stage of playbook execution.
Similarly, the opportunity to streamline processes is always present. Tools that automate manual processes are essential because they support the high volume of contacts that your SDR team needs to make to meet its goal.
We like MonsterConnect as our prospect enablement tool because it increases velocity by enabling our SDR team members to make more automated touches in an hour than if they were to make those touches manually. We like Salesforce as a CRM tool because it allows for easy data entry and it produces actionable reports. And, we like Salesvue as a sales automation tool because it integrates seamlessly with Salesforce, and it provides a wide range of analytics that support our efforts to optimize and streamline processes.
If you want to learn more about the tech stack we rely on, contact us.
Putting It All Together
Whatever you are doing now is either setting your SDR team up for success or failure. Do you know which way your team is headed? If it's not in the direction of success, let us help.
Gathering leads, crafting your playbook, planning activity levels, recruiting and training SDRs, and assembling the right tech stack are ongoing processes that take lots of time, a great deal of energy, and mounds of money to put together and maintain. Why spend your organization's resources this way? Instead, wouldn't it be better to outsource your SDR team?
At LeadJen, our philosophy is that we are an extension of your internal sales team. We bring all the necessary resources, streamlined workflows, a broad bench of pre-vetted talent, and a rock-solid infrastructure to the table to spin up a successful SDR team in just two weeks instead of several months. This eliminates the hard costs and headaches associated with setting up your own team while freeing your sales executives to focus on closing deals.
To learn more about how we can help scale revenue and grow sales, contact us to talk about outsourcing your lead generation efforts.