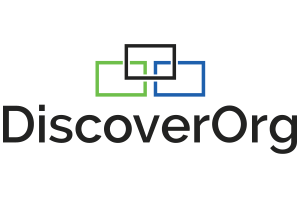 Using DiscoverOrg To Get Quality Leads
[et_pb_section fb_built="1″ _builder_version="3.21.1″][et_pb_row _builder_version="3.21.1″][et_pb_column type="4_4″ _builder_version="3.21.1″][et_pb_text _builder_version="3.21.1″]
Data is an essential piece of our clients' and our business. We want to make sure we have the best data available to us in order to do good work for our clients.
Recently, LeadJen invested in a 6-figure annual subscription to DiscoverOrg to provide the best data and market intelligence for our clients. With our SDR-in-a-Box model, we automatically include all the leads and data we need to fuel engagements for our clients.
 Fortunately for our clients, users don't have to spend six figures to leverage the great data and intelligence from DiscoverOrg for their lead generation programs.
About DiscoverOrg
Premier B2B database
Founded in 2007
Team of 300 researchers
Recently acquired ZoomInfo (another industry leader) and Neverbounce
 DiscoverOrg features that we're excited about
Scoops
Technographics
95% accurate data + 95% direct dials
Account intelligence
Unlimited Data
Benefits to our Clients
Prioritize accounts based on buying signals
Technology specific messaging that's relevant to the account
Higher connect rates
Velocity through white space accounts
Intelligence for ABM campaigns
Below are several screenshots to give you more insight into how we leverage DiscoverOrg for our clients.
First and foremost, we use Advanced Search to provide hyper-targeted lists for various campaigns. We can filter by company data (industry, number of employees, revenue size, the size of various departments), employee title information, location, scoops, keyword (in descriptions, titles, etc.) and DealPredict.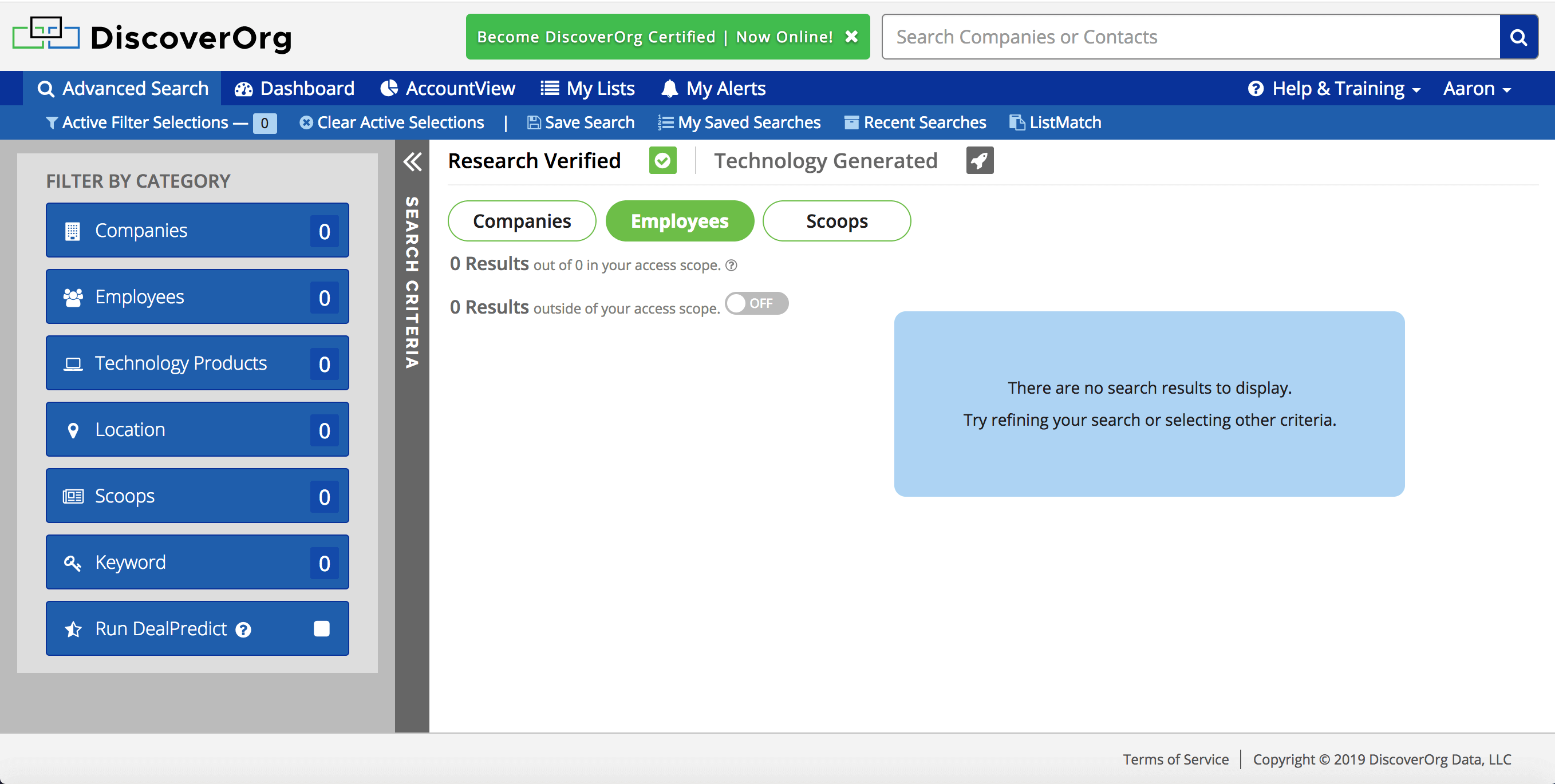 Within Scoops, we can run searches based on a variety of factors such as type and topic.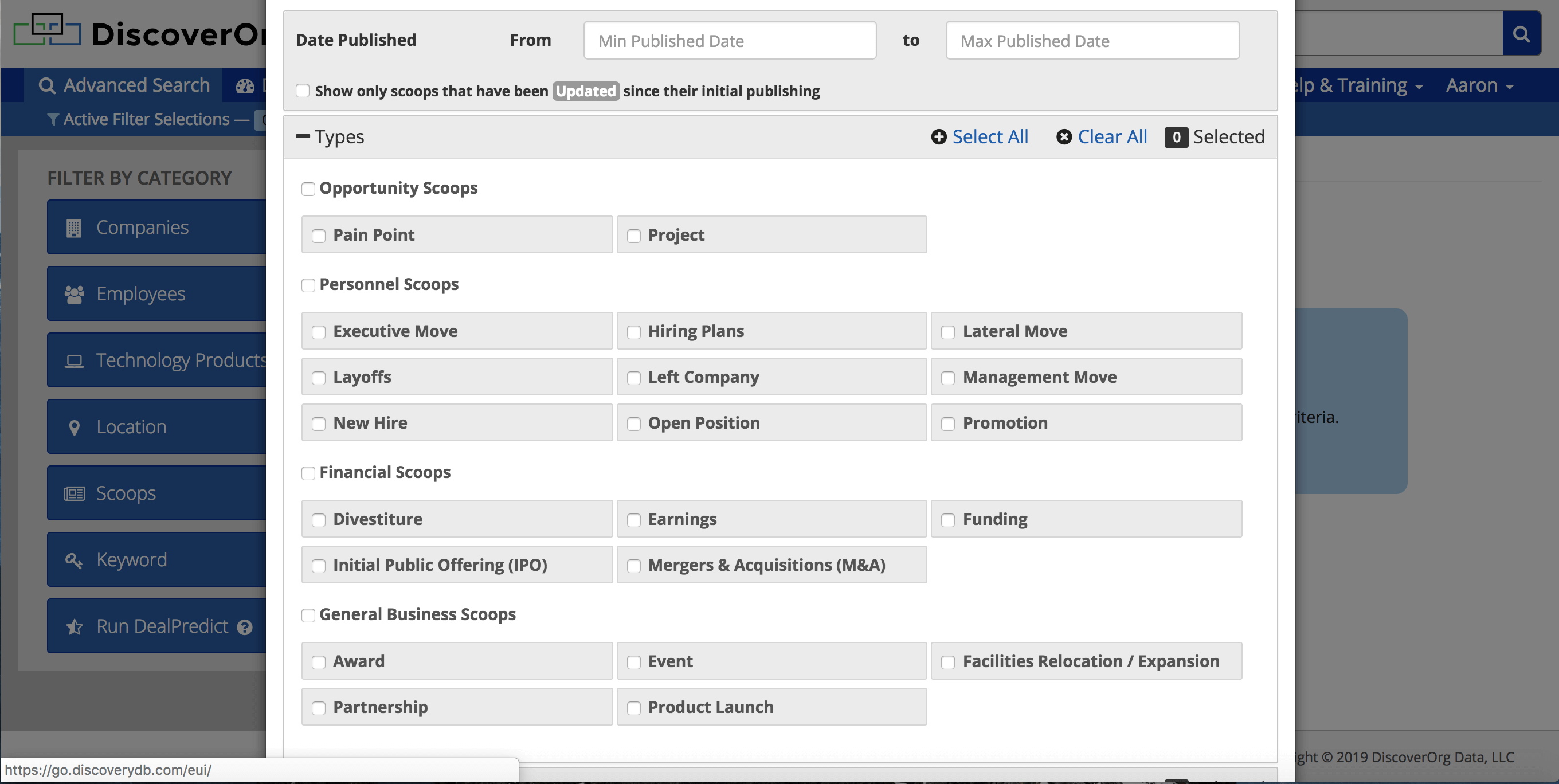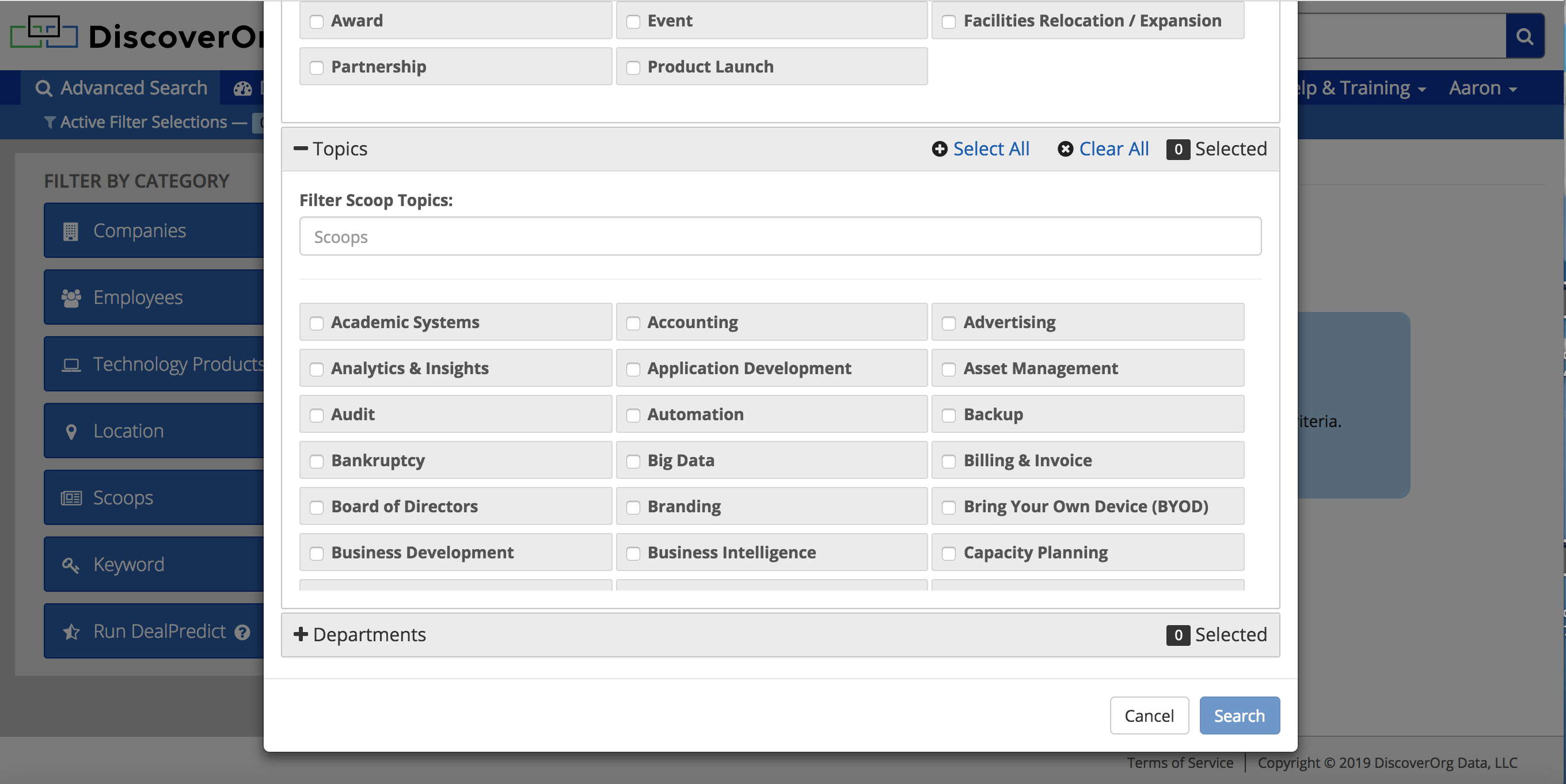 We can also search for companies based on technographic data or install base data. For example, if your solution only works with a certain type of technology (something like Salesforce.com or HubSpot.), then we can search for all the companies that currently have that technology installed. This helps us create relevant messaging for the prospective companies we're reaching out to.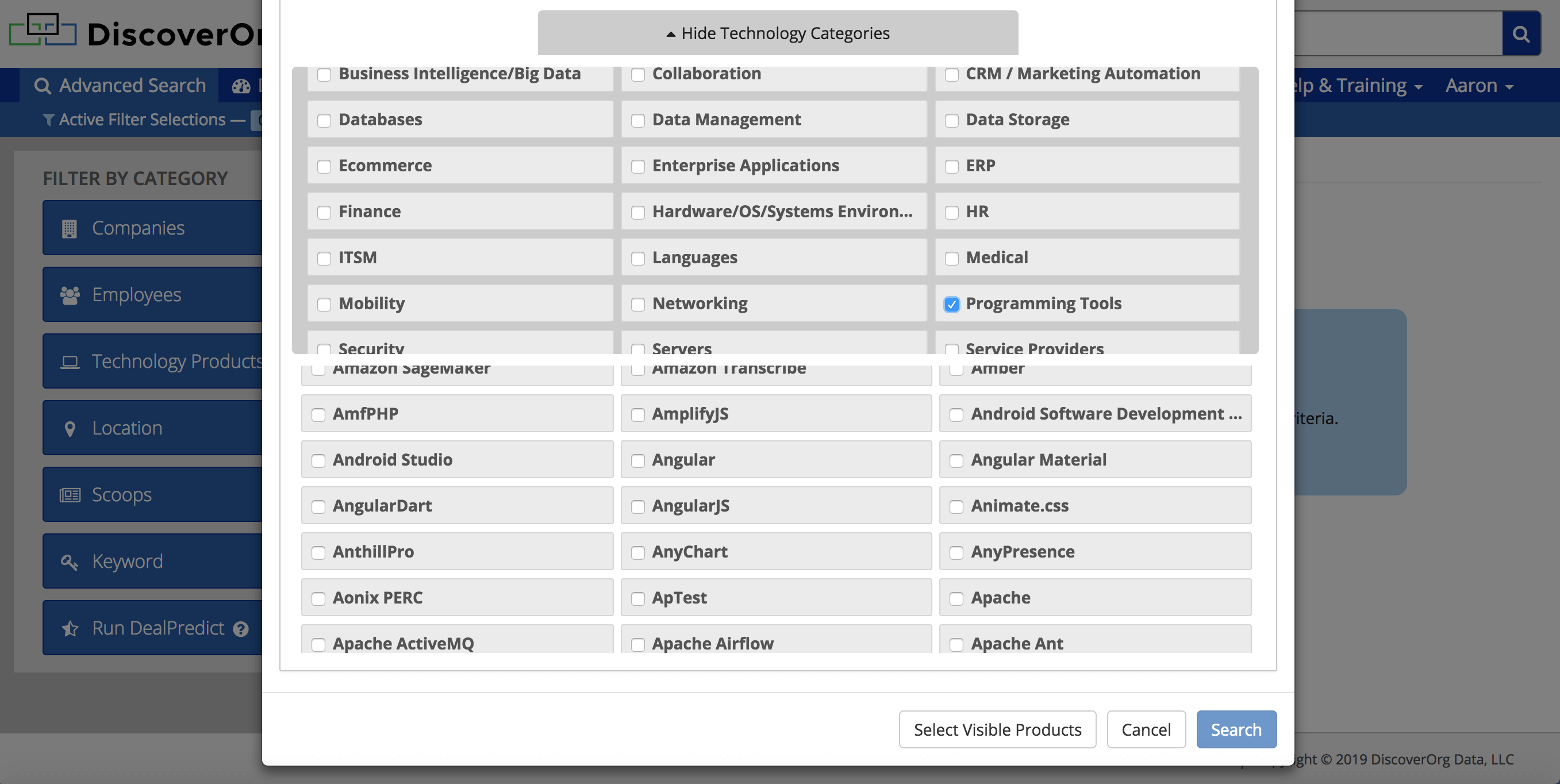 Beyond Advanced Search, we can also see Account Intelligence such as basic company info, org charts, financials, org scoops, and similar companies. All of this data can help with more account-based strategies.
Company Info – To get a snapshot of the organization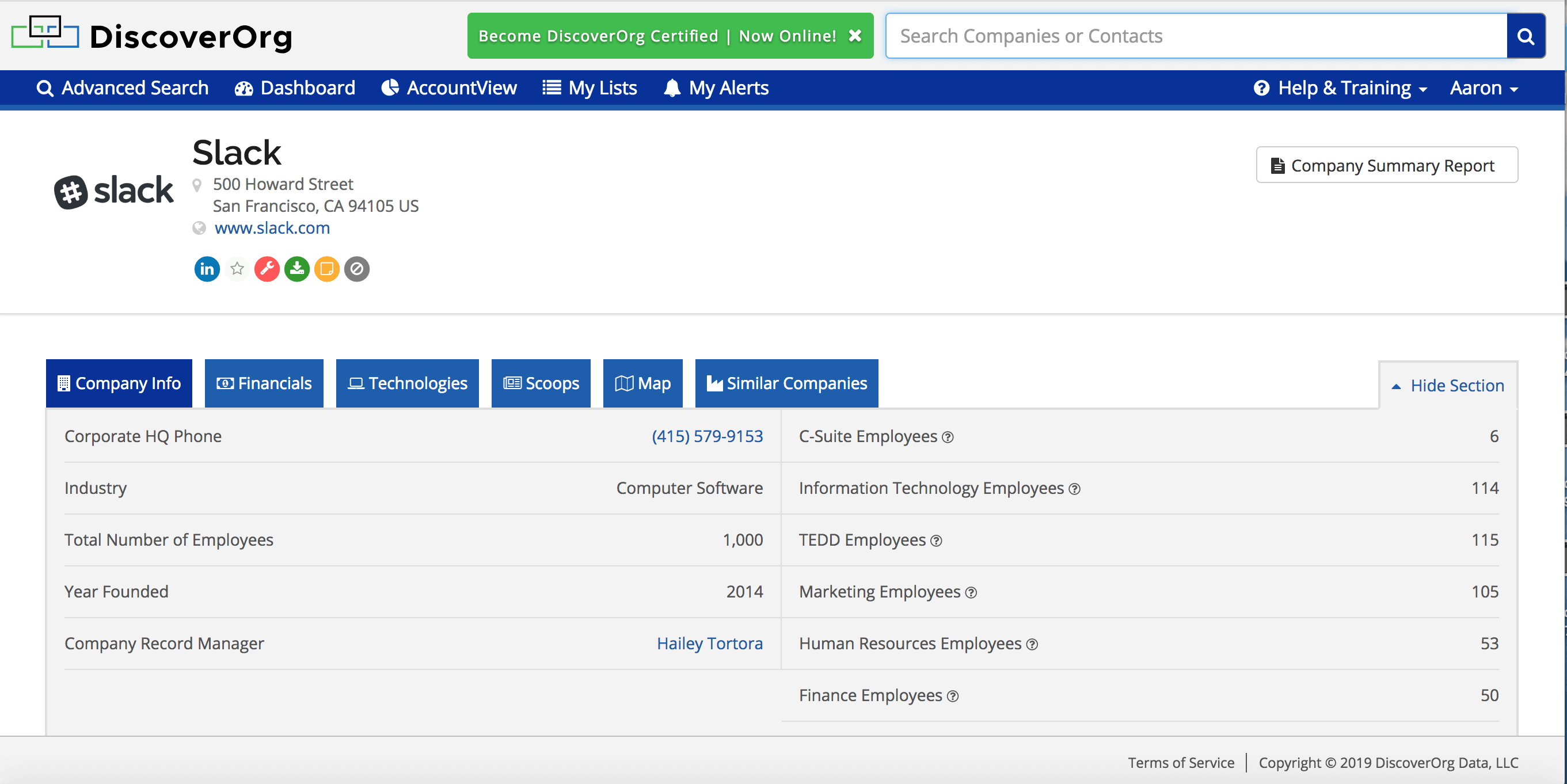 Org Chart – To help find the decision maker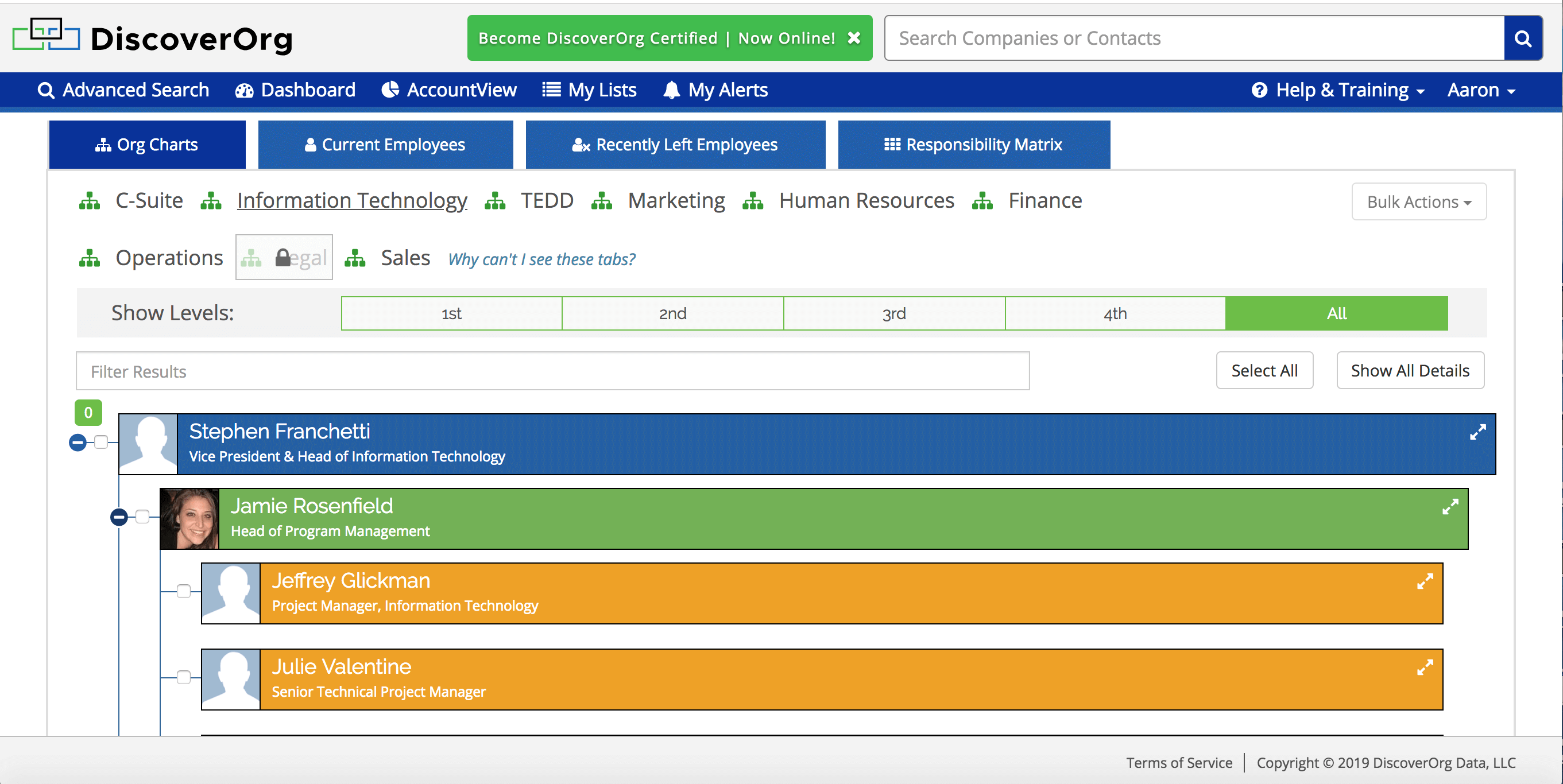 Org Financials – To better understand their budget.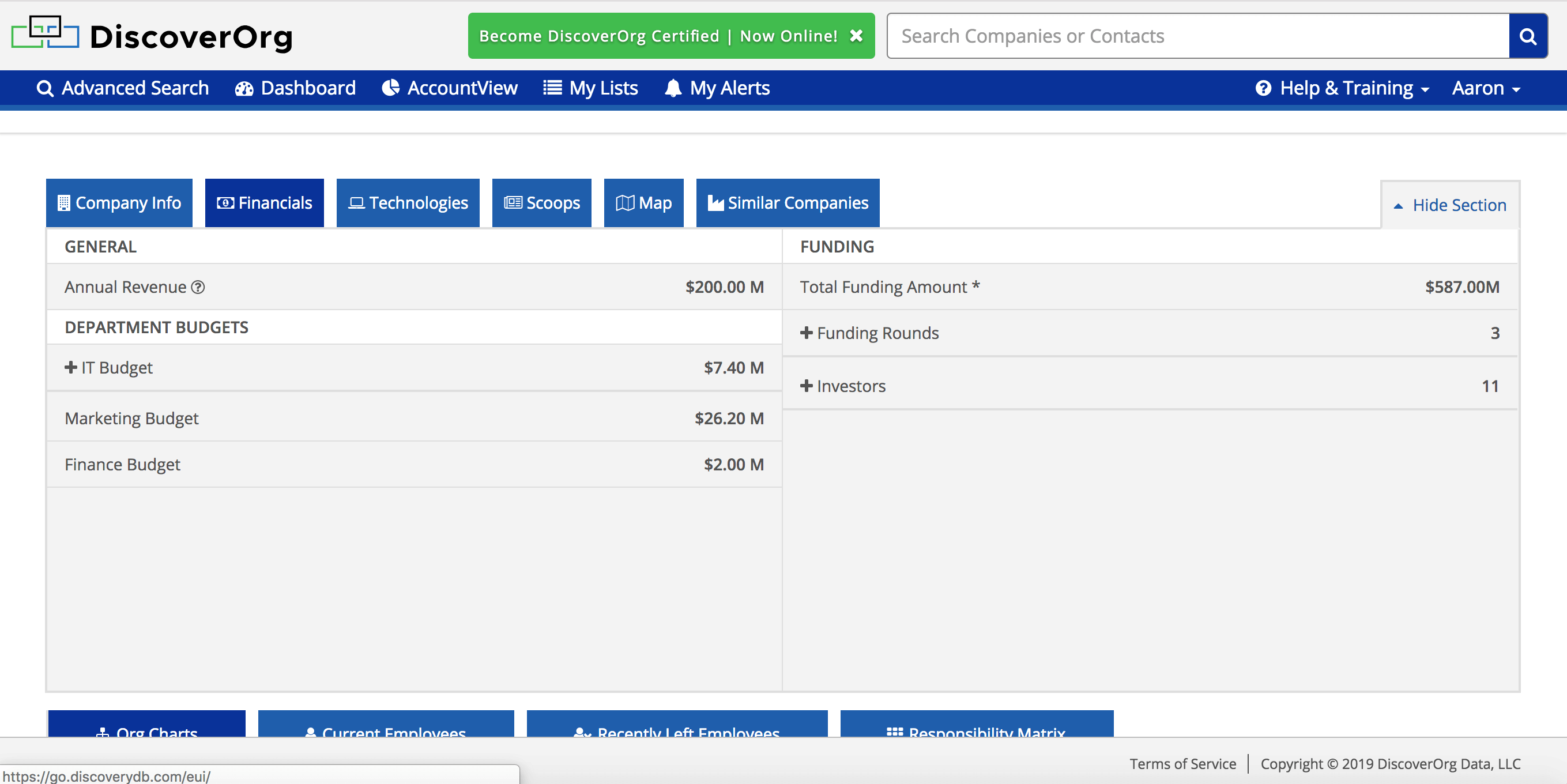 Org Scoops – To better understand their needs, pain points, and general activity.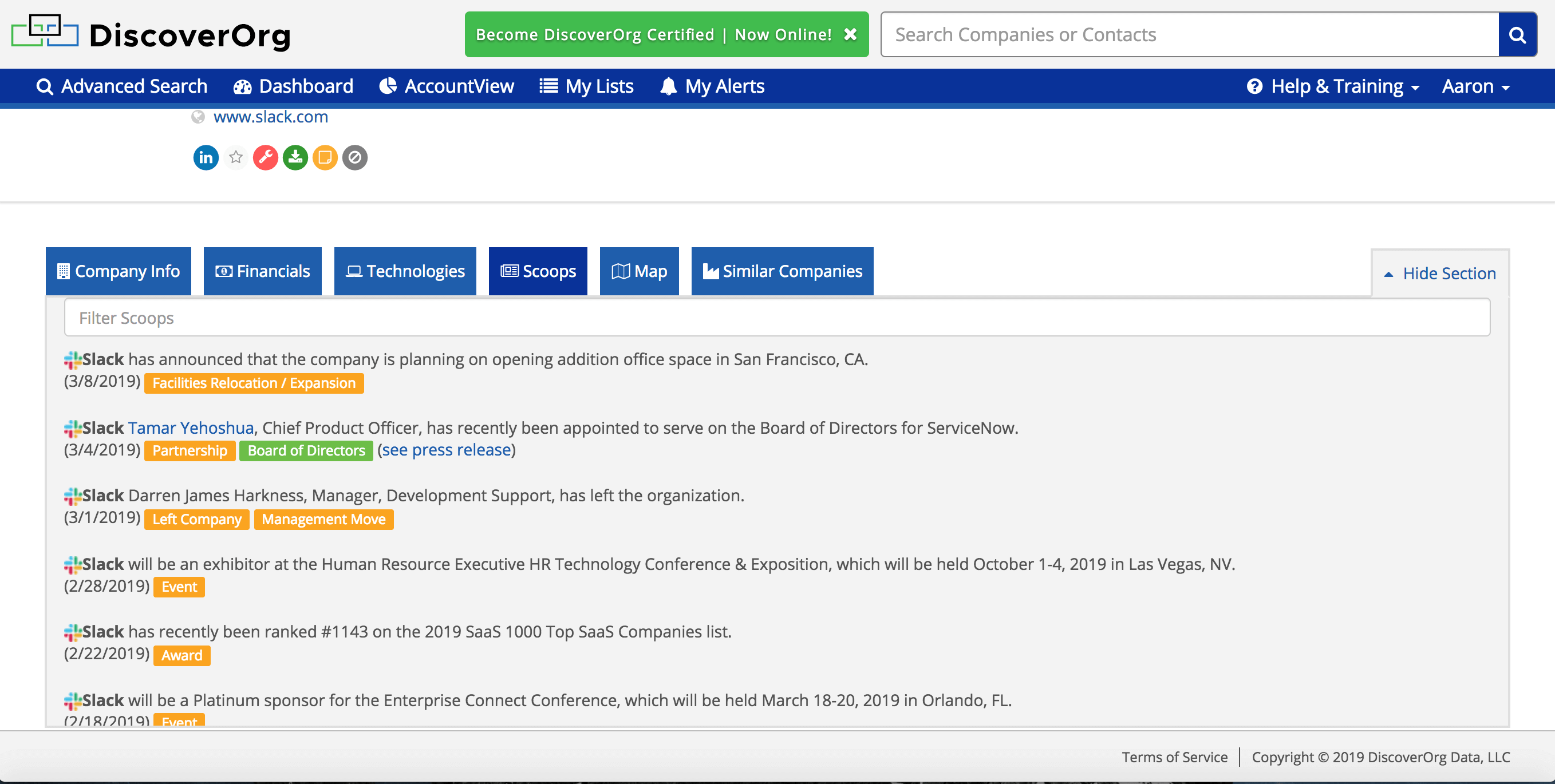 Similar Companies – To find other companies that fit your ideal client profile.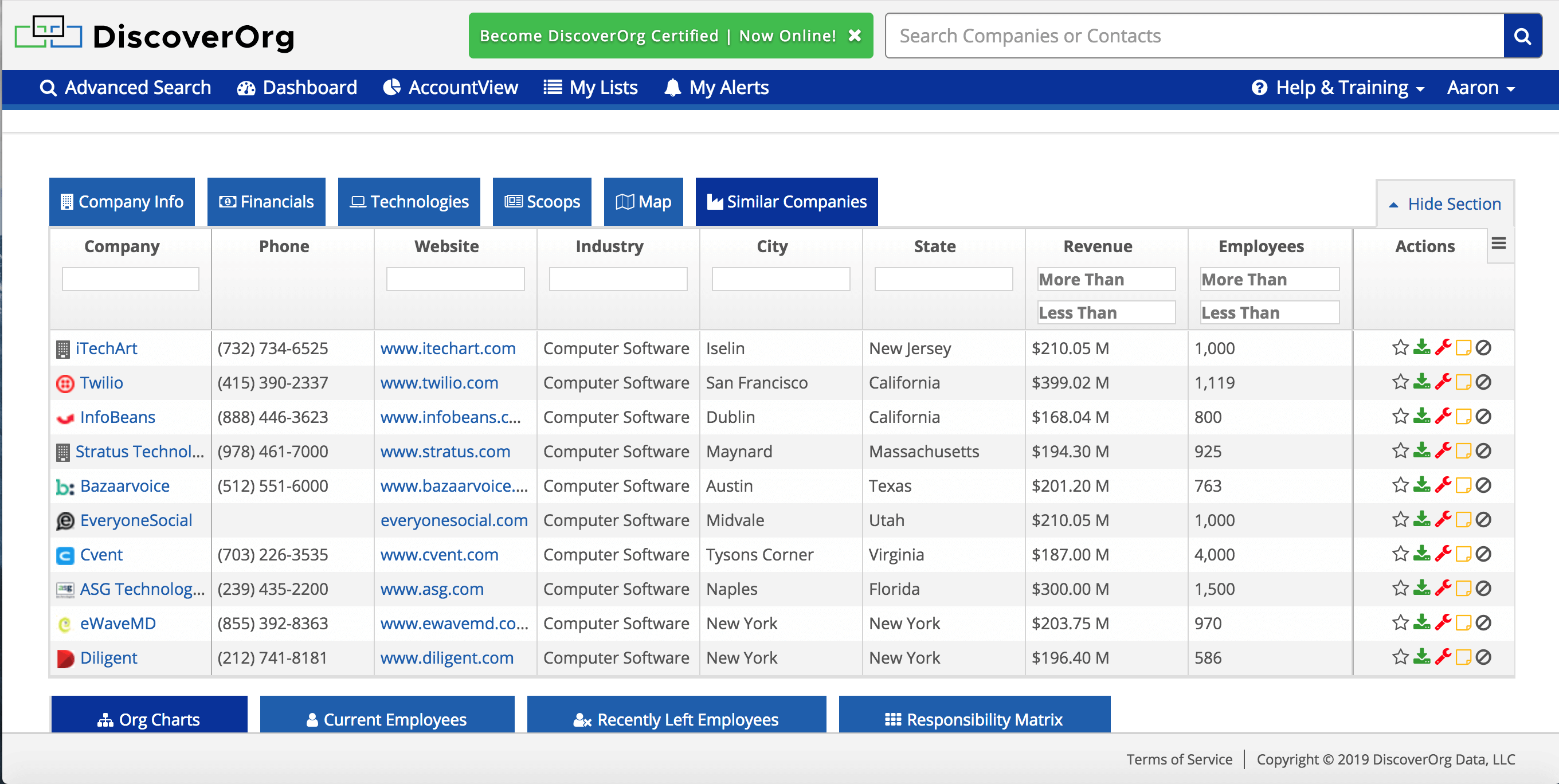 [/et_pb_text][/et_pb_column][/et_pb_row][/et_pb_section]