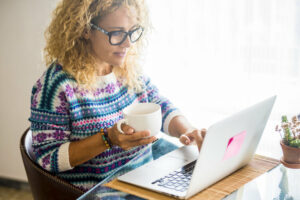 3 Pros and Cons of Sales as a Service
Many businesses depend on sales outsourcing to meet their quotas and goals, and choose sales as a service as their solution of choice. There are tons of reasons that a company might leverage Sales as a Service – however, sales outsourcing isn't meant for every business. Is sales outsourcing right for your business? In this post, let's explore the different pros and cons associated with sales outsourcing.
What is Sales as a Service?
Sales outsourcing includes the use of services, external resources, or staff members. These external sources are well-equipped to fulfill a sales process that uncovers fresh growth opportunities by leveraging outbound and inbound channels.
An outsourced sales team usually harnesses lead generation software and even performs manual sales activities. An outsourcing vendor may also implement direct mail services or an outbound call center. Overall, sales outsourcing is effective for businesses that want to boost lead generation and drive sales without investing in expensive sales technology, or spending time on recruiting, training, and managing their sales team.
Pros of sales outsourcing
Targeting underserved markets
Outsourced sales teams make a world of difference in the way businesses work. Most businesses, right from small startups to enterprise companies, are often stretched to have dedicated sales personnel who can cover different geographies and verticals. Additionally, most businesses even have a number of leads that aren't pursued because of a severe resource crunch.
With an outsourced sales partner, you can enter into different markets and target specific industries and client profiles. In the meantime, businesses can use an outsourced sales force for testing fresh approaches to product positioning and sales.
Overcoming technology roadblocks
Having the latest sales technology and tools is one thing, but being capable of using them is a different ball game. Salespeople need deep expertise in unlocking the power of cutting-edge sales technology and tools.
Here's where seasoned SDRs come in. SDRs are experts at operating advanced analytics and sales tools. Leveraging these cutting-edge sales technologies, companies accelerate their time to market. Leading outsourcing partners have analytics tools that help sales teams take data-driven actions and make insight-backed decisions. Additionally, AI combined with data analytics gives sales leaders millions of data points that provide a deeper understanding of a prospect's world.
Boosting omnichannel customer engagement
Businesses that work with SDRs who have deep expertise in digital channels such as chat, social, and web will definitely boost their omnichannel results. Most sales leaders recognize the massive growth opportunities packed in digital engagement channels such as chat and messaging. That's why businesses want to bank upon outsourced partners who have solid digital engagement skills. With experienced partners, businesses can connect better and faster with prospects.
Cons of sales outsourcing
Unaligned business models
If your business follows a B2B2C, a B2C2B, or a B2C model, it may not align with an outbound model. Other situations when you'll know that outsourcing sales isn't the right fit for you include having a short sales cycle or horizontal lead pools. If your business isn't focusing on personas and simply wants to reach more people, then sales outsourcing won't always be an efficient method to attract new clients.
Is outsourcing too expensive?
Outsourcing sales functions can cost you thousands of dollars every month. But outsourcing will also produce solid ROI if it is done well. Most companies believe that an outsourced sales team can cost them an arm and a leg; they assume that having an in-house team will be less expensive and will give them greater control. But are these businesses factoring in other costs related to in-sourcing such as recruiting, training, and retaining? That's the question to be answered.
Not having control over outsourced SDRs
When it comes to sales, you may want to have full control – this isn't possible with outsourcing. You may assume that SDRs will contact your clients directly—that's why you don't want them to ruin anything. But if you think that your business can thrive in an environment where you'll have 100 percent supervision on every single action of your staff, then you're mistaken. Sometimes too much supervision can stifle staff performance. On top of that, SDRs are an independent entity that's self-managed and can do almost 90 percent of the work solo.
The best Sales as a Service companies use seasoned managers who are in constant communication with you and your company to ensure that you have oversight over the message and tone of the calls. This puts you in control of your calls, without the hassle of managing an entire sales team.
Should I use Sales as a Service?
Since 2004, LeadJen has become an extension of many sales teams across the world. From startups to Fortune 500 enterprises, we have helped businesses overcome one sales challenge after another. We bring Sales as a Service outsourcing model for generating new sales opportunities, improving speed to market, and reducing the cost of sales. For more details, talk to our experts and discover how outsourced SDRs can boost the growth of your business.